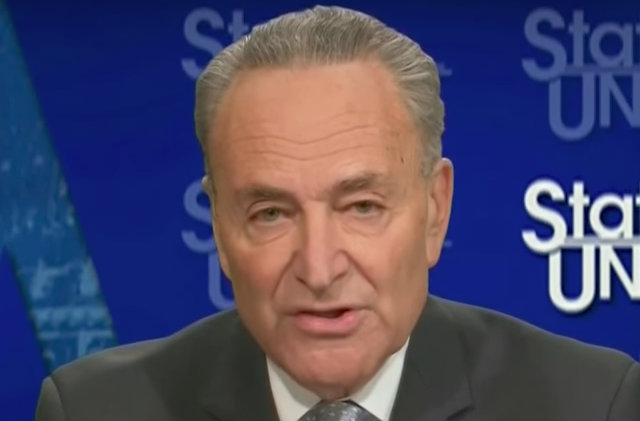 Sen. Chuck Schumer (D-New York), the Senate Minority Leader, supports no vote on a new FBI Director until a special prosecutor is chosen for the feds' investigation into Russian interference in the 2016 presidential election.
"We will have to discuss it as a caucus, but I would support that move because who the FBI director is, is related to who the special prosecutor is," he said on Sunday's episode of State of the Union.
The White House is looking for a new FBI Director after President Donald Trump fired James Comey on Tuesday, sparking debate on the timing and the motivation.
After all, since July, the feds' have been investigating Russia's interference in the 2016 presidential election. U.S. intelligence officials agreed in December that Moscow actively wanted to help Trump win. It's been a bad look for this new administration because the probe is looking for hypothetical collusion between Russia and the president's campaign.
The new FBI Director will require Senate approval. Republicans command a majority, with 52 members to the Democratic Caucus' 48.
Trump and his surrogates have dismissed concerns about collusion with Russia.
"There was no good time to do it [fire Comey]," he told NBC on Thursday. "And in fact, when I decided to just do, I said to myself, I said, 'You know, this Russia thing with Trump and Russia, is a made up story. It's an excuse by the Democrats for having lost an election they should have won."
[Screengrab via CNN]
Have a tip we should know? [email protected]