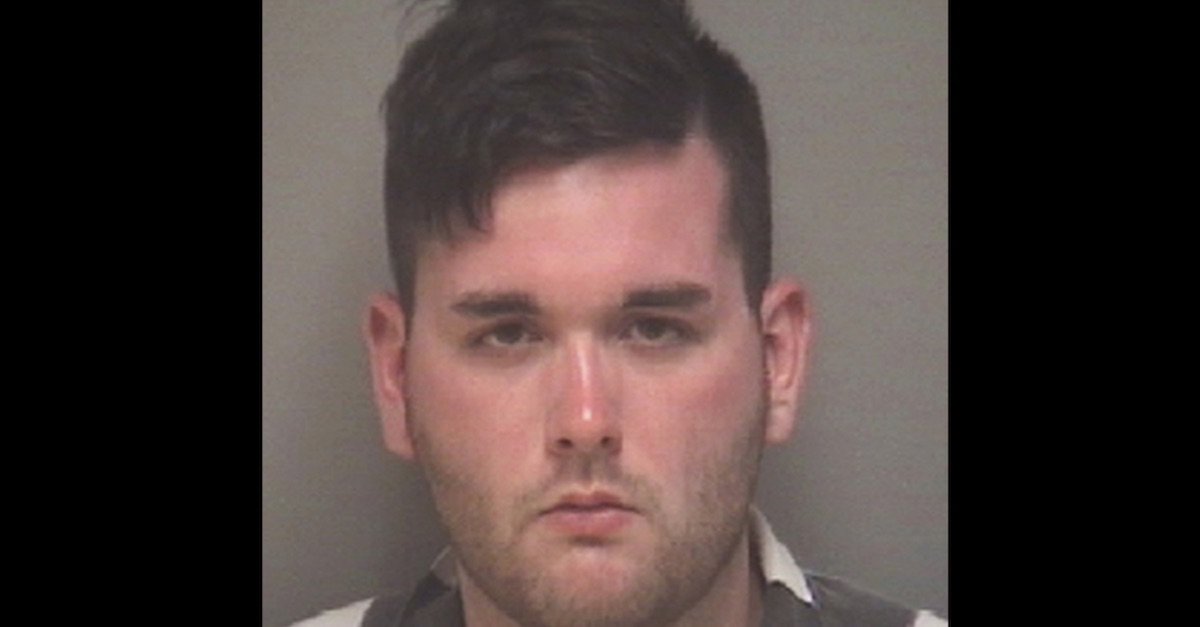 More charges for the alleged white supremacist accused of killing anti-racist protester Heather Heyer at a rally in Charlottesville last year — this time in federal court. James Alex Fields Jr., 21, was formally indicted Wednesday in connection to the August 12, 2017 incident.
Fields was already set for a state trial to begin in November for first-degree murder and other counts, including malicious wounding, but federal prosecutors also argue he went after anti-racist protesters by ramming his car into a group of them on a narrow one-way street, killing the 32-year-old Heyer and injuring others.
Heyer was white, and so is Fields, but the crowd was described as "racially and ethnically diverse." Social media accounts previously obtained by the defendant showed that he promoted his belief that white people were better than other races, prosecutors said. Fields allegedly showed support for Hitler's racist policies including the Holocaust, and advocated violence against black people, Jewish people and other groups he perceived to be non-white. He told such things to people who knew him, prosecutors said.
He now faces one count of hate crime act resulting in death because of Heyer's passing, 28 counts of hate crime act involving attempt to kill because of the other people in the crowd, and one count of a bias-motivated interference with federal protected activity resulting in death because the anti-racist protesters were on public streets and sidewalks.
Fields' attorney in state court did not immediately respond to a Law&Crime request for comment.
An Ohio native, Fields is said to have been in Charlottesville, Virginia that weekend for the "Unite the Right" white supremacist rally. Anti-racist counter protesters, including Heyer, came out to oppose them.
[Mugshot via Charlottesville Police]
Have a tip we should know? [email protected]