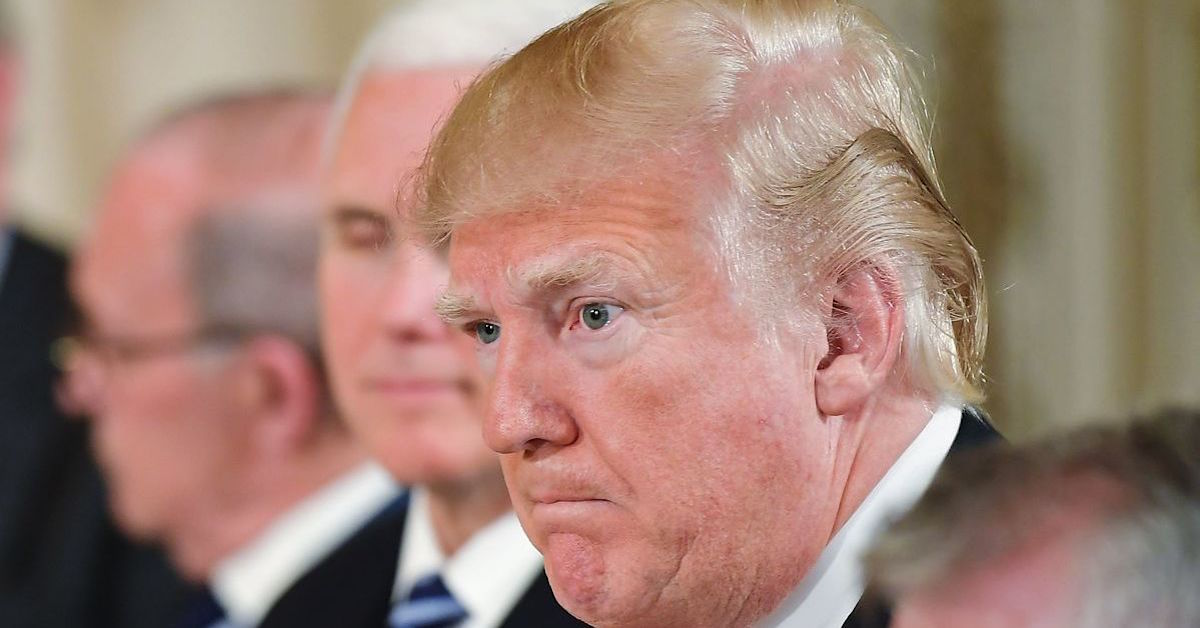 It is not good news that the CEO of the company that owns the National Enquirer has accepted an immunity deal as part of the case against President Donald Trump's ex-personal attorney Michael Cohen, given that federal prosecutors are looking into hush payments made to women before the election.
Much virtual ink has been spilled on a practice called "catch and kill," in which a publication buys a damaging story just to bury it. Now that Cohen has admitted to committing campaign finance violations at the "direction" of then-candidate Donald Trump and David Pecker has gotten immunity, it stands to reason that Pecker is getting immunity because he has something of interest to say. What about, you ask? The payment made to Karen McDougal in exchange for her silence about an alleged relationship with Trump.
In case you missed it, the Wall Street Journal reported on Thursday that Pecker was granted immunity in exchange for information about "payments Mr. Cohen arranged in an effort to silence two women … including Mr. Trump's knowledge of the deals."
While Trump claims that the payments did not come out of campaign finances but from him, federal prosecutors say the payments were made to influence the 2016 election. In other words, the feds say it was a campaign contribution. Pecker's information could very well clear up exactly what Trump's role was, at least in the case of McDougal.
Law&Crime reported in July that the feds were looking into Trump and Cohen's payments to women who claimed to have had affairs with Trump in the past. American Media Inc. (AMI) is the publisher of the National Enquirer and they paid former Playboy model Karen McDougal $150,000 for her story about a relationship she said she had with Trump from 2006 to 2007.
The deal gave AMI the rights to the story, which they chose to sit on, effectively keeping the allegations under wraps. The deal also included an arrangement for McDougal to publish columns in AMI's publications, which she claims they did not fulfill.
As Law&Crime's Ronn Blitzer noted at the time, "[I]f AMI and Cohen were working together for the Trump campaign's benefit, that could put the publisher in jeopardy for possibly violating campaign finance law. The payment for McDougal's story–and her silence–could be viewed as an in-kind contribution, well beyond the maximum amount allowed."
That is exactly how it is being viewed now.
Blitzer also noted that if AMI was working in coordination with Trump himself, that could have been a violation of a prohibition against corporations coordinating with campaigns. This would explain Pecker's motive in spilling the proverbial beans, as he is the CEO of the corporation in question.
Thus, Pecker has an incentive to provide information prosecutors are looking for to protect both himself and the company.
But Pecker isn't the only Enquirer-affiliated individual cooperating. The New York Times's Adam Goldman reports that COO Dylan Howard is cooperating and was "known to have a recording device in his office."
So, what are the potential implications for Trump?
Former federal prosecutor Renato Mariotti said that the immunity deal means Pecker has "valuable testimony" and "some level of criminal liability."
In other words, prosecutors do not simply hand out immunity and so Pecker has something of interest to say regarding the crimes Cohen said he committed at Trump's behest.
Law&Crime Network host and former head New Jersey prosecutor Bob Bianchi explained that prosecutors granting immunity is done "sparingly."
"Before they will even consider it, they want to ensure the person has substantial and credible information that will assist in an investigation. Once they feel there is value after a 'proffer' session with that person, will they grant it," he said.
"It is my opinion that the prosecutors want this information, at least in part, to buttress Michael Cohen's accusation that Trump 'knowingly and willingly' violated campaign finance laws," he added.
Another dangerous aspect of this for Trump, however, is the fact that those he has traditionally praised, whether it's the Enquirer or Michael Cohen, turned on him when the heat has turned up.
As CNBC noted earlier Thursday, "Pecker could have as much damaging information about the president as anyone in Trump's orbit," given that the two go back to the '90s.
So much for loyalty.
Update: As we were saying…
Ronn Blitzer contributed to this report.
[Image via Mandel Ngan/AFP/Getty Images]
Have a tip we should know? [email protected]