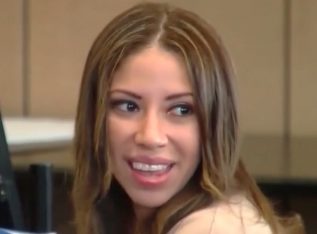 Prosecutors have decided to move forward with a trial for the third time in a case against a Florida woman accused of trying to hire a hitman to kill her husband back in 2009.
Late last year, a jury could not reach a unanimous verdict in the second trial against Dalia Dippolito.  In 2009, her arrest was featured on the television show "Cops" and undercover cameras recording her discussing the hit with a cop who she believed was a paid killer.  She claims it was all an act for the television cameras.
Dippolito was convicted after a first trial, but an appellate court granted her a new trial in 2014.
The third trial is now set to begin this summer, on June 2, according to local news reports.
[image via screengrab]
Have a tip we should know? [email protected]