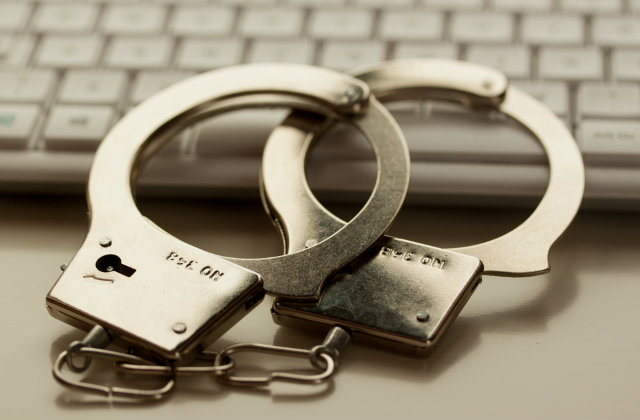 Steve W. Chase has gotten 30 years behind bars for creating what authorities fear was the biggest child porn site in the world. A federal judge sentenced the 58-year-old on Monday at a North Carolina court.
"Chase was the mastermind and gatekeeper of Playpen, a hidden, members-only Internet platform and a safe-haven for those looking to view and trade child pornography without detection," said U.S. Attorney Westmoreland Rose. "The depiction of the horrendous sexual exploitation of innocent and vulnerable children is a crime my office takes very seriously. Today's sentence delivers a clear message that the dark web is not a safe place for those looking to possess, receive and share child pornography: This type of criminal activity will land you in jail for a long time."
This sentence stems from a September conviction for one count of engaging in a child exploitation enterprise, one count of advertising child pornography, three counts of transportation of child pornography, and one count of possession of child pornography.
Chase started Playpen in August 2014, officials say. To evade detection, he used the Tor network, which, long story short, lets users maintain their privacy on the Internet. That's what made investigating so difficult at first. In a statement published Friday, FBI Special Agent Dan Alfin said they couldn't do much about it at first because they simply couldn't locate the site's administrators and users.
This changed in December 2014, when Chase inadvertently revealed Playpen's IP address. A foreign law enforcement agent noticed, and told the FBI.
"From that point we took normal investigative steps—seized a copy of the website, served search warrants for e-mail accounts, followed the money—and everything led back to Steven Chase," said Alfin.
Two co-defendants, 46-year-old Michael Fluckiger of Indiana and 47-year-old David Browning of Kentucky, received 20-year prison sentences for helping run the site.
The feds say taking down the site has led to much good. As of Thursday, they said they arrested at least 350 U.S.-based individuals, prosecuted 25 producers of child porn, prosecuted 51 "hands-on" abusers, and identified or rescued 55 American children. There have been also 548 arrests worldwide, with 296 sexual abused children identified or rescued.
During his trial, Chase tried to get the charges dismissed by claiming the FBI actually made the site perform better in order to catch pedophiles. The feds admitted last year that before shutting Playpen down, they ran it for 13 days so they could better find abusers.
[Image via ksokolowska and Shutterstock]
Have a tip we should know? [email protected]