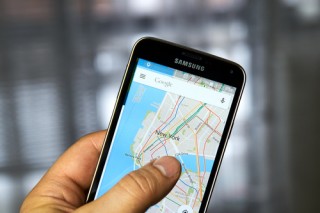 After two robbers were tracked down by police who used data obtained from their phone companies, the question arose of whether they can get that sort of information without a warrant. Aaron Graham and Eric Jordan were convicted after officers obtained data from Sprint that let them determine their location. Police used roughly 29,000 location records covering 221 days, obtained without warrant. Whether or not they should have had access to the records was an issue that went before the Fourth Circuit Court of Appeals. The Fourth Circuit had already upheld the convictions of Graham and Jordan. On Tuesday, the court ruled after an en banc review (meaning all 15 judges looked at the case instead of the three-judge panel who first heard it) that police do not need a warrant for that information.
Judge Diana Motz, who wrote the court's opinion, said that police did not violate the Fourth Amendment's protection against unreasonable search and seizure, because phone users know that they're sharing the information with a third party, their cell phone company. Motz acknowledged that the Supreme Court may alter the third-party doctrine in the future, or Congress may require warrants for this type of data, but right now, a warrant is not needed.
Two other U.S. appellate courts have ruled in the same way, but no case has gone further. The Supreme Court declined to hear a similar case last year.
Have a tip we should know? [email protected]