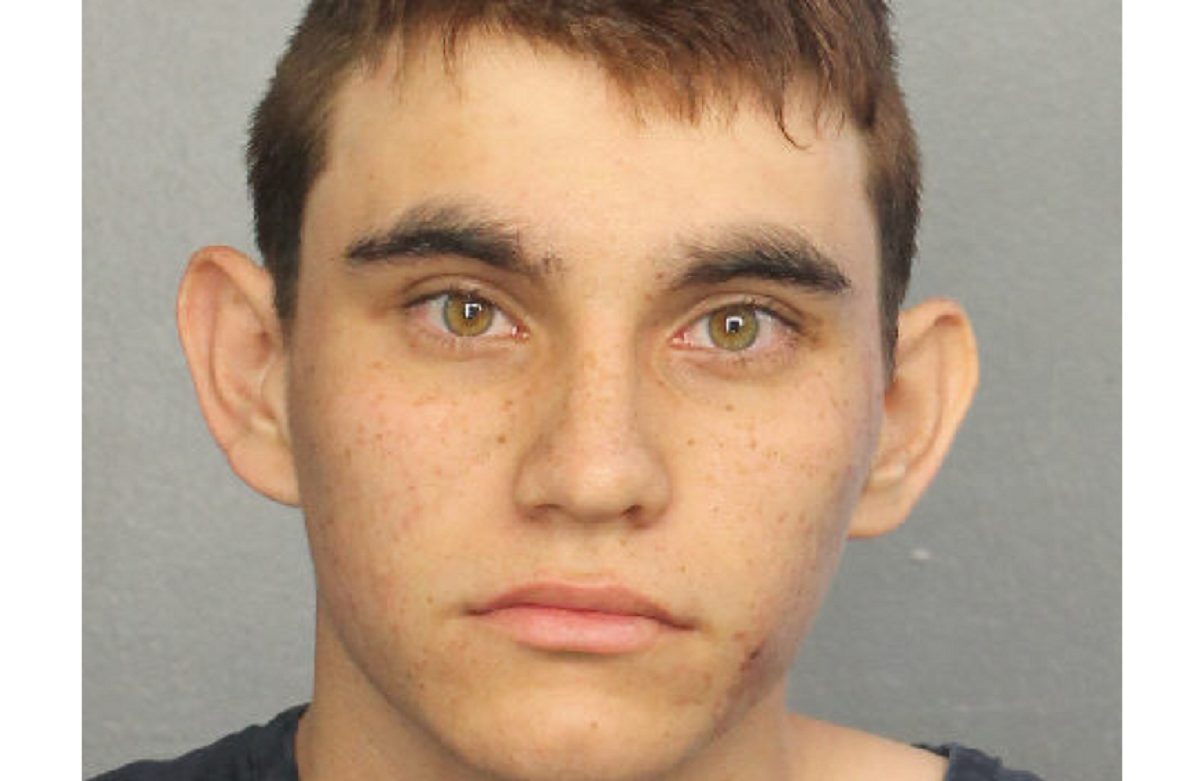 In November, 19-year-old Nikolas Cruz went to live with James and Kimberly Snead after his mother died of pneumonia. Months later, he killed 17 people at Marjory Stoneman Douglas High School by using an AR-15 semi-automatic rifle. Even his own lawyers admit he did it.
"We had this monster living under our roof and we didn't know," Kimberly Snead told The Sun Sentinel in a Saturday interview. "We didn't see this side of him."
The couple said they didn't foresee Cruz doing what he did. The night before the shooting featured no signs of what was to come.
"What else could this family have possibly done to put this young man on the right track?" said their attorney Jim Lewis. "They tried to do a good deed and it went horribly wrong for them."
James Snead described Cruz as not "dumb, "just naïve." Cruz didn't know how to do laundry, and they had to teach him how to operate a microwave.
The Sneads said they didn't know the motive behind the shooting. He didn't seem close to any of the 17 people who died last Wednesday, and they weren't aware if he had any grudges against them, they said.
Cruz had been expelled from Stoneman, and moved to another school. Former classmates said he acted in disturbing ways.
"A lot of people were saying it was going to be him," an unidentified Stoneman student told ABC News after the incident. "A lot of kids threw jokes around saying that he was going to be the one to shoot up the school. It turns out that everyone predicted it. That's crazy."
Emma Gonzalez, another Stoneman student, shared a similar take at a gun control rally on Saturday in Fort Lauderdale, Florida. She said classmates reported Cruz's erratic behavior "again and again."
"Those talking about how we should have not ostracized him, you didn't know this kid, ok," she said. "We did."
Cruz's former coworkers at a Dollar Tree location told ABC he seemed like a nice person, and they were surprised to discover he was the suspect in Wednesday's shooting.
The Sneads told The Sun Sentinel they kept Cruz's firearms under lock and key.
"I told him there'd be rules and he followed every rule to the T," said James Snead, an army veteran and former military intelligence analyst. He said Cruz owned the AR-15, two other rifles that could be categorized as assault rifles, knives, BB guns, and pellet guns. Snead said he believed that he had the only key to that gun cabinet, but suggested Cruz had one for himself. (The couple kept their personal rifles in another locked cabinet.)
The 19-year-old had to ask for permission before accessing his firearms. The couple said he asked only twice since November. They allowed him access once, and denied him the other time.
The last time Kimberly Snead saw him, it was 10 a.m. last Wednesday, she said, before she went out for errands. He claimed he was going fishing.
Cruz's attorney has already said the defense is "willing" to plead guilty to the 17 counts of premeditated murder. Florida is a capital punishment state, so that may be the difference between execution, and a life sentence.
[Mugshot via Broward County Sheriff's Office]
Have a tip we should know? [email protected]