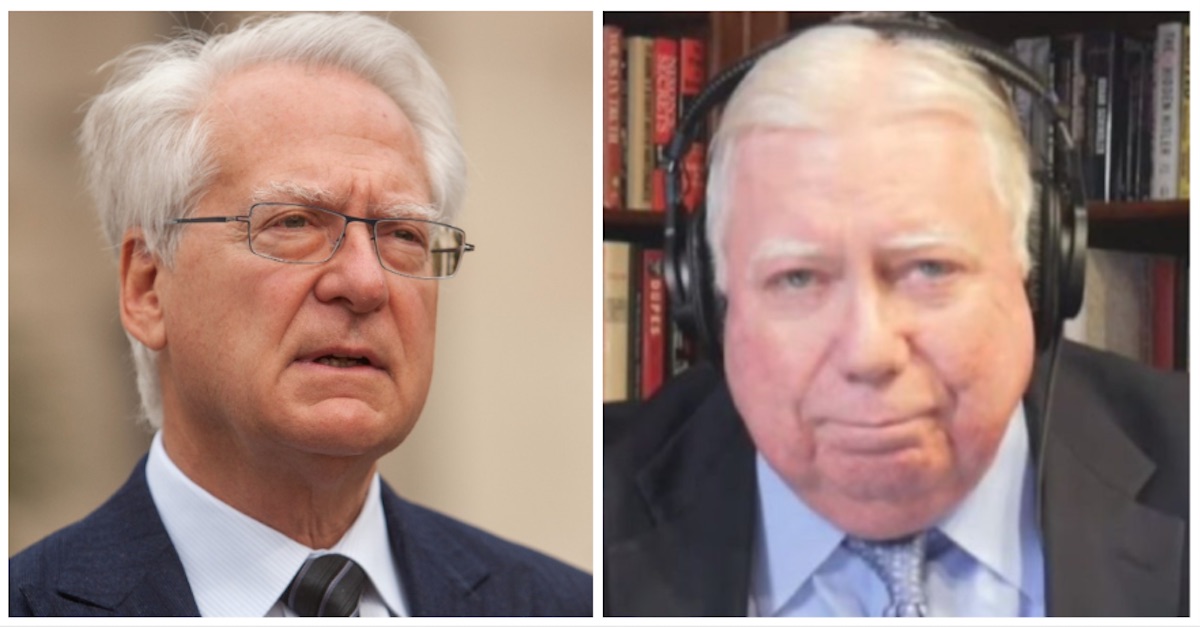 Right-wing author and conspiracy theorist Jerome Corsi stared down the barrel of a criminal charge and has up to now emerged relatively unscathed as far as Robert Mueller's Russia investigation. Corsi doubled down on Wednesday on a strategy that has become more and more apparent as the days go on — a strategy of completely distancing himself from Roger Stone.
Corsi, who first accused Mueller of attempting to force him into a lie about his communications with Stone, most recently claimed Stone tried to give him a stroke and threatened him to keep him from testifying about WikiLeaks. Federal Judge Amy Berman Jackson was already considering imposing a gag order on Stone, but Corsi and his attorney Larry Klayman on Wednesday put together an amicus brief specifically to shut Stone up.
Corsi's brief says that Stone should pay for "attempting to smear, defame, and discredit, tamper and threaten Dr. Corsi so that when Dr. Corsi is called as a witness, the jurors will have a false impression of Dr. Corsi as a liar, perjurer, and alcoholic." It adds that Corsi has already sued Stone for such threats.
"It is clear that Defendant Stone's strategy will be to use the media and publicity to argue his case and to try to get public sentiment on his side, as well as to tamper with witnesses like Dr. Corsi," the brief continued. As a result, Corsi asked the judge to issue an order preventing Stone from "making statements to the media or in public settings that pose a substantial likelihood of material prejudice to this case and which in the context of Stone himself and in their ferocity also amount to witness tampering."
It's not clear if Judge Berman Jackson will be moved by what Corsi and Klayman have to say here, but she may have hinted how she felt about Stone's commentary when she reminded him at a recent court appearance that he was not "on a book tour."
Jerome Corsi's motion t… by on Scribd
[Image via Allison Shelley/Getty Images, Newsmax screengrab]
Have a tip we should know? [email protected]