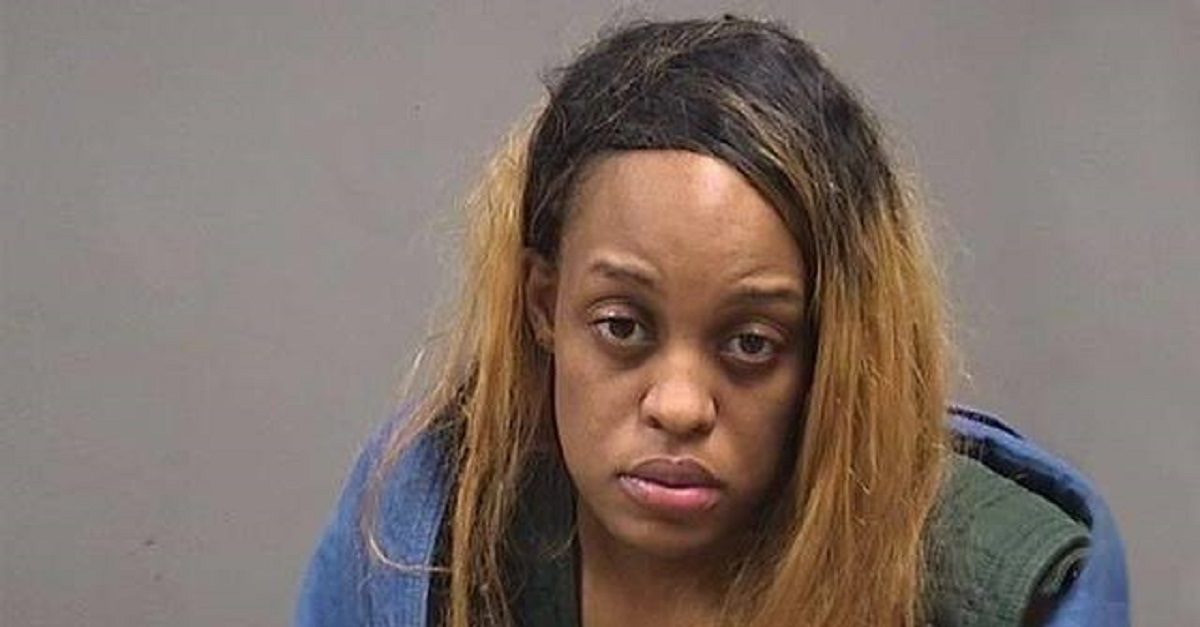 Police officers in Youngstown, Ohio responded to a call over the weekend after a woman allegedly threw an infant child during an argument with her sister. Twice.
Erin Nicole Johnson, 32, was holding a baby while she was engaged in a heated dispute with her sister on Saturday, having to do with online purchases made on Amazon, local station WKBN reported. Cops said Johnson and her sister were arguing when she threw the baby onto a couch out of frustration. Then she did it again, authorities said.
Officers responded to a report of a fight at the home. By the time police arrived at the scene, the baby as in the arms of Johnson's mother, the child's grandmother. She was taken to a hospital for treatment, but it is unclear whether the infant sustained any injuries.
Cops told the local outlet that Johnson was talking about how she gets blamed for everything, and that she needs to "see someone" because she has been struggling with postpartum depression. She was arrested on a charge of endangering a child.
Mahoning County Jail records viewed by Law & Crime say that Johnson was released on Saturday—the same day she as arrested—without having to post any bond.
[Image via Mahoning County Sheriff's Office]
Have a tip we should know? [email protected]