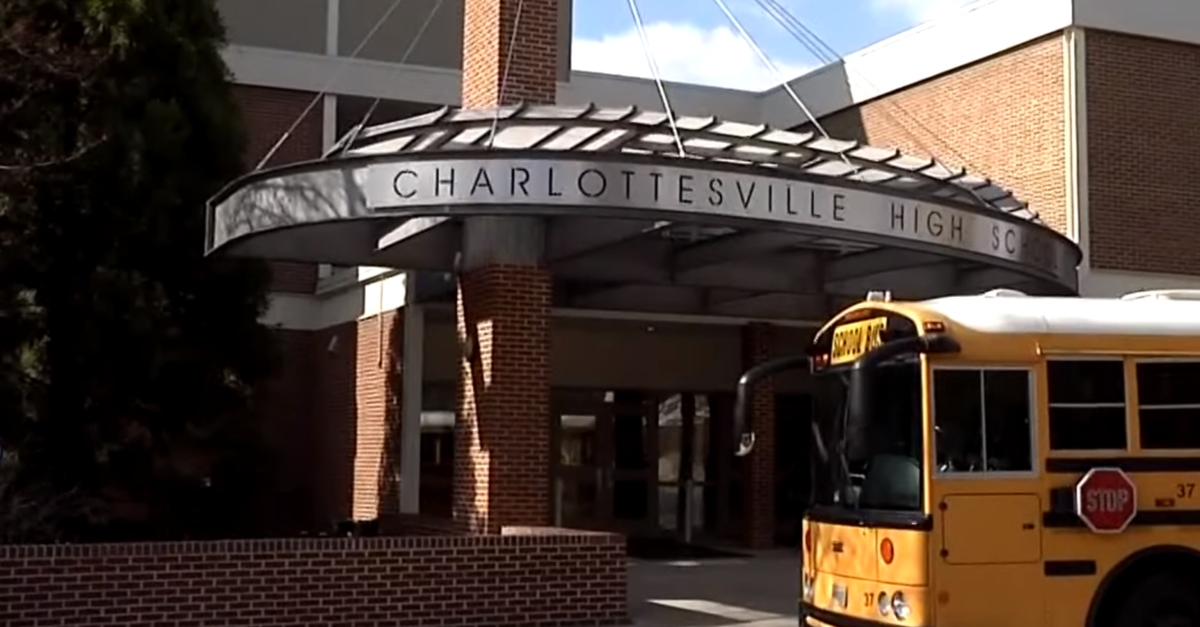 A 17-year-old male student was arrested Friday morning for making a racist online threat against Chancellorsville High School, say cops in Charlottesville, Virginia. The defendant faces a count each of threats to commit serious bodily harm to persons on school property, and harassment by computer.
Authorities were made aware of the threat on Wednesday, and they shut down schools on Thursday and Friday as a precautionary measure, cops said.
"The safety of our students and staff was the top priority for the department, the city, and the school district," said Chief RaShall Brackney.
The 17-year-old male identifies as Portuguese and is not a student of Charlottesville High School as he claimed in his threatening post, Brackney says. He was arrested in Albemarle County.

— Tasneem N (@TasneemN) March 22, 2019
Charlottesville Police Chief RaShall Brackney, while announcing an arrest in 4chan threat against schools:

"Hate is not welcome in Charlottesville. … And we stand firmly in stating there are not 'very fine people' on both sides of this issue."

— Andy Campbell (@AndyBCampbell) March 22, 2019
The "ethnic cleansing" threat originated on the website 4chan, according to HuffPost.
The threat rattled the college town. Charlottesville was the site of a violent white nationalist rally in 2017.
Police in Albemarle County, Virginia also announced on Friday the arrest of a "juvenile" who threatened online to shoot up Albemarle High School. This teen has been charged with threats of death or bodily injury to a person or member of his family, and threats to commit serious bodily harm to persons on school property. Albemarle cops said this has no connection to the Charlottesville incident, however.
[Screengrab via WUSA9]
Have a tip we should know? [email protected]