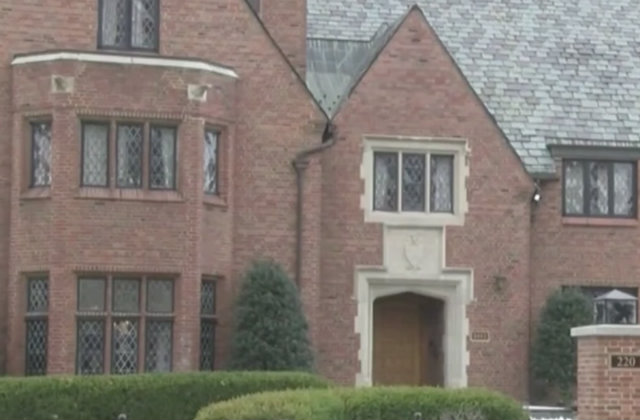 BELLEFONTE, Pa. (AP) — A detective testifying at a hearing for 18 Penn State fraternity brothers accused in the death of a 19-year-old pledge said Monday the student looked like a corpse in surveillance video from the frat house.
"He looked dead, he looked like a corpse," said State College Police Detective David Scicchitano, describing sophomore Tim Piazza's appearance in footage showing frat brothers carrying him upstairs the morning after a pledge event that involved heavy drinking.
Scicchitano spoke at preliminary hearing at a courthouse near campus that will determine if there's enough evidence to send the case to court for trial.
Video shot inside the Beta Theta Pi house was being shown from the night the pledge was fatally injured in a series of falls.
Piazza's father, Jim, rocked back and forth quietly in the front row of the courtroom as he heard his son's final hours described. When the video started, he and his wife Evelyn left the courtroom.
Scicchitano said the footage shows Piazza was clearly injured after his first serious fall, at 11:22 p.m.
"He is unconscious, his eyes are closed, he is limp. He is dead weight," he said, also noting he had a bruise on his abdomen.
By about 3 a.m., the detective said, Piazza was left alone on the couch. He later falls several times in the house's great hall and other areas.
He can be seen hitting his head and stomach, rolling around on the floor and then staggering severely to the lobby area and toward the basement stairs, Scicchitano said.
He's not seen on tape again until two hours later, when brothers looking for him find him in the basement.
Piazza was carried upstairs and had labored breathing, he said.
By that time, he had "lost all color," and some of the fraternity members thought he may have died, Scicchitano said.
The defendants face a variety of charges, with some accused of involuntary manslaughter and felony aggravated assault. The fraternity chapter is also a defendant.
Piazza, of Lebanon, New Jersey, died at a hospital Feb. 4 from traumatic brain injury and had suffered severe abdominal bleeding. His blood-alcohol measured at a dangerous level.
Penn State has permanently banned the fraternity, saying the school found "a persistent pattern" of excess drinking, drug use and hazing.
[Image via CBS screengrab]
Have a tip we should know? [email protected]