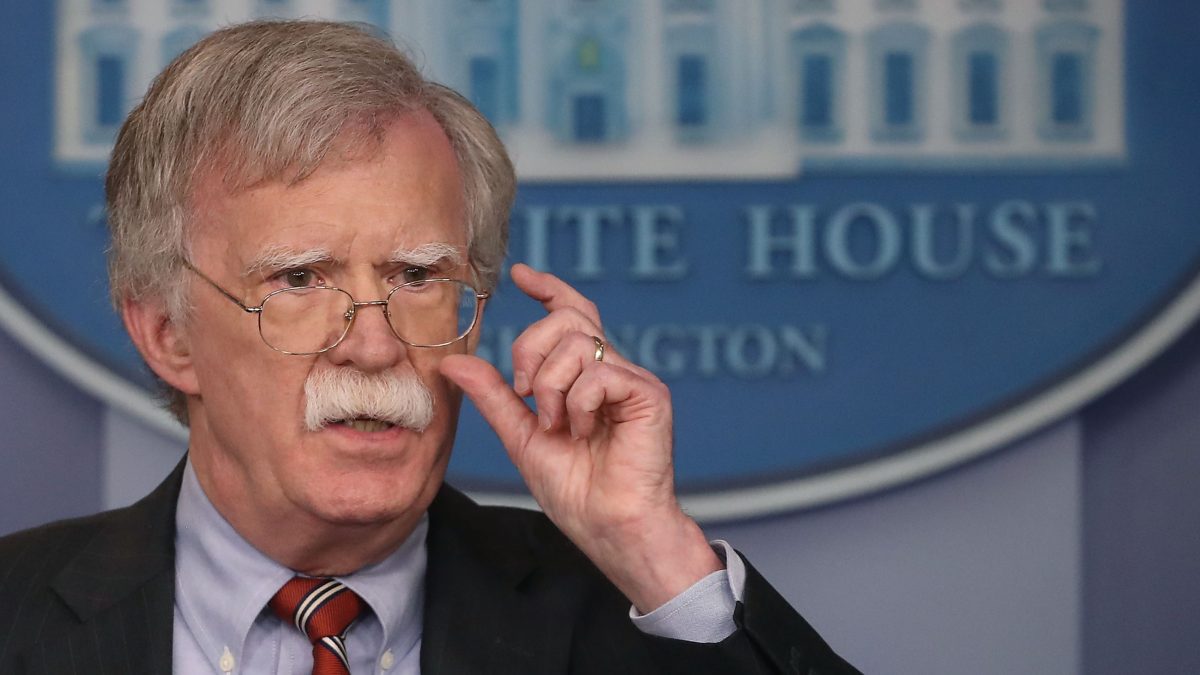 Two members of Congress are trying to dig into whether National Security Adviser John Bolton failed to disclose his contacts with alleged Russian spy and gun rights advocate Maria Butina.
In a letter to White House Chief of Staff John Kelly, Congressmen Elijah Cummings (D-Md.) and Stephen Lynch (D-Mass.) are demanding to know whether Bolton revealed links to Butina on security clearance forms.
Bolton "worked directly with" Butina while he held a previous position with the National Rifle Association (NRA), the letter claims. "We request that you produce documents relating to whether Mr. Bolton reported his previous work with this alleged Russian spy on his security clearance forms or other White House vetting materials," the letter asks Kelly.
The letter points to a "roundtable" that Bolton attended which was "organized by Ms. Butina." It also points to Bolton's vocal "support for amending the Russian constitution to include broader gun rights," a view in tune with Butina's.
Cummings and Lynch are requesting information related to Bolton's form SF-86, a 127-page document filled with questions for those seeking national security positions. In the response to questions posed in that form and in subsequent follow-up interviews, Bolton should have detailed his work with Butina, Cummings and Lynch allege. They're asking for copies of relative documents pertaining to Bolton by September 4th.
Cummings and Lynch reminded Kelly that if Bolton didn't disclose his contacts with Butina, that could mean big trouble. "The U.S. Criminal Code . . . provides that knowingly falsifying or concealing a material fact is a felony which may result in fines and/or up to five (5) years imprisonment," the letter notes, citing the language of the SF-86.
Cummings and Lynch are demanding the information in light of the trouble Bolton's predecessor, Michael Flynn. "President Trump failed to suspend General Flynn's security clearance for several weeks after the Department of Justice informed the White House that General Flynn was under criminal investigation for lying about his secret communications with the Russian Ambassador. General Flynn ultimately pleaded guilty to making false statements to the . . . FBI . . . about his secret communications," the letter said.
[Photo by Mark Wilson/Getty Images]
Have a tip we should know? [email protected]
Aaron Keller - Deputy Editor-in-Chief