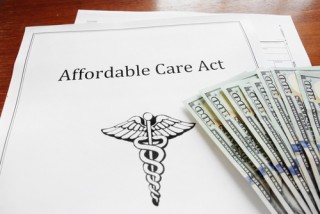 House Republicans are digging into two aspects of the Affordable Care Act (also known as Obamacare), but the Obama administration isn't playing along as much as they'd like. Congressmen from the GOP are claiming that the White House is not fully complying with subpoenas as part of an investigation into the Act's Basic Health Program and cost-sharing reductions, The Hill reported.
The Basic Health Program is a program that states can choose to adopt to provide options for low-income Americans who make just enough to not qualify for Medicaid. The cost-sharing reductions are discounts for expenses like co-payments that a federal court recently ruled were not properly authorized.
The main issue surrounding both of these programs is whether or not they require authorization from Congress in order or the government to pay for them, as only Congress has the power to designate funds for government spending. The White House claims that they've already been authorized by the same provision used for Obamacare's tax credits.
Republican representatives have been seeking documents related to these programs, and they claim that the Obama administration has been withholding key documents and heavily redacting others, preventing them from conducting their investigation. On Tuesday, Energy and Commerce Chairman Fred Upton and House Ways and Means Chairman Kevin Brady wrote to Secretary of Health and Human Services Sylvia Mathews Burwell, "Your refusal to provide the requested documents and information raises serious concerns about the Department's willingness to be accountable for the lawful execution of laws passed by Congress." They added that the Department "has not asserted any valid legal privilege" for withholding the information.
The administration argues that they have provided certain documents, and have allowed Congress to interview officials. They say that they are justified in holding back certain documents in the interest of keeping internal deliberations confidential.
One particular document that Republicans are after is a memo that the Office of Management and Budget (OMB) distributed to IRS officials that justified why the Obamacare spending was legal. It came up in the recently released transcript of a deposition from former IRS employee David Fisher. Fisher said that back in 2014, he and others were concerned about the legality of the cost-sharing discounts, and that the White House address it at a meeting where the memo was handed out. While most of the IRS officials were satisfied after the meeting, no one was allowed to keep the memo or take notes, which Fisher said was "unusual."
House Republicans used a subpoena to try and obtain a copy of the memo, but the White House refused to comply. The OMB's Associate Director of Legislative Affairs, Tamara Fucile, wrote to Upton and Brady, "In light of the chilling effect on future deliberations that would follow their disclosure, the Executive Branch endeavors to maintain the confidentiality of its internal deliberations."
Despite the GOP's frustrations, the Executive Branch's protection of behind the scenes discussions like this is common. A Democratic Congressional staffer told The Hill, "It's standard practice for government agencies to redact internal deliberation." And disputes like this are nothing new either. Tom Scully, who served as President George W. Bush's administrator of the Centers for Medicare and Medicaid Services, said, "This is the age old fight of executive power versus legislative power," and that "it's been going on in every administration forever."
Have a tip we should know? [email protected]