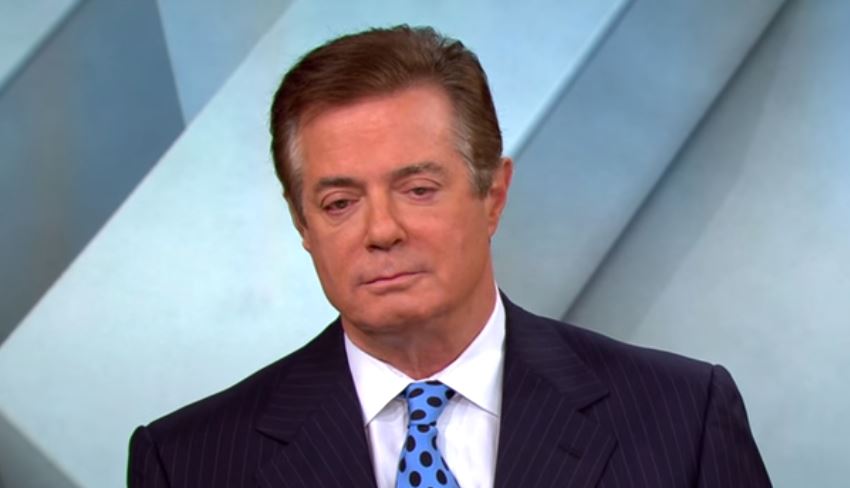 In a new document filed in federal court, we are finally hearing more from former Trump Campaign Manager Paul Manafort's legal team. On Monday, Manafort was arrested on charges of conspiracy, money laundering, and failing to properly register as foreign agent.
In a memorandum regarding his release, Manafort's attorneys contend that the indictment produced by Mueller's team is "embellished" and that all of his overseas transactions were "completely legal."
"For many years, Mr. Manafort has been a successful, international political consultant. Over that time, he has traveled frequently and represented many foreign businessmen and commercial interests around the world—conduct which is completely legal," the memo reads.
In the memorandum opposing stricter bail conditions, Manafort's team got into some of the meat of the indictment pointing out that the U.S. Department of Justice has only brought six criminal FARA prosecutions since 1966 and only secured one conviction.
Manafort's attorneys write::
The weight of the evidence outlined against Mr. Manafort has also been embellished. The Indictment reads like a criminal tax case against Mr. Manafort, yet there are no Title 26 (Internal Revenue Code) counts to be found anywhere in the charging document. (See Government's Memorandum at 3–4). There is loose talk of falsely reporting income, etc., but no tax offenses have been propounded.
U.S. Federal Judge Deborah Robinson released both Manafort and his aide Richard Gates under home detention. On Tuesday, prosecutors working for Mueller's team argued that Manafort is a flight risk due to his wealth and foreign travels.
This is a breaking story, we will add more info as we get it. 
Have a tip we should know? [email protected]
Rachel Stockman - Editor in Chief / On Air Host