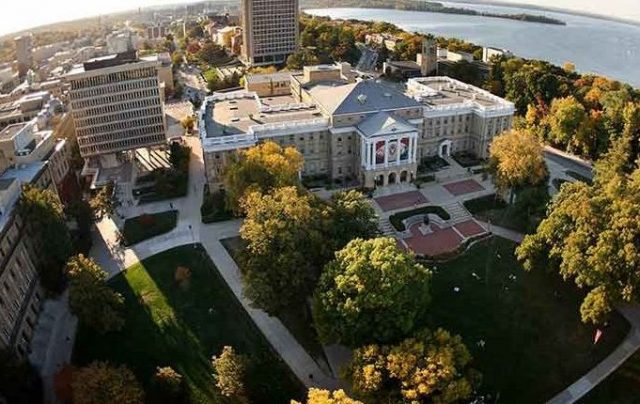 Students at University of Wisconsin-Madison are calling for black students to attend college free of charge, the Associated Press reported. The Associated Students of Madison (ASM) passed a resolution stating that the school's population is disproportionately made up of suburban students, and the emphasis on standardized test scores is unfair to lower income applicants. The result, they said, is "white supremacy."
The resolution calls for free tuition and housing, and no university fees, for all black people, including ex-convicts. The school has suggested other remedies to improve diversity but the ASM was not satisfied with mere promises. "The university's rhetoric suggests that it is committed to diversity and inclusion, so this legislation compels the university to move towards action – which is imperative," Student Council Rep. Tyriek Mack, who wrote the resolution, said in a statement.
The Black Liberation Collective, a national organization that focuses on education issues, sent similar demands to approximately 90 different campuses.
Racial tensions have been high on campus this year. Last month, one student tried to start a white supremacists group, but stopped due to an overwhelmingly unfavorable response. Prior to that, the same student had been in prison for burning down two black churches.
University spokeswoman Meredith McGlone doesn't think free tuition is the answer to the problem. She told the AP that the school does support the sentiment behind the resolution, but that free tuition may not be the best response, or even a legal one.
School Chancellor Rebecca Blank said that the school will use a $10 million gift to expand a scholarship program that supports minorities. Chancellor Blank has also said that she will propose giving one year of free tuition to students transferring from a two-year program who would be the first in their family to earn their degree, should the school's budget allow it.
[Image via University of Wisconsin-Madison]
Have a tip we should know? [email protected]