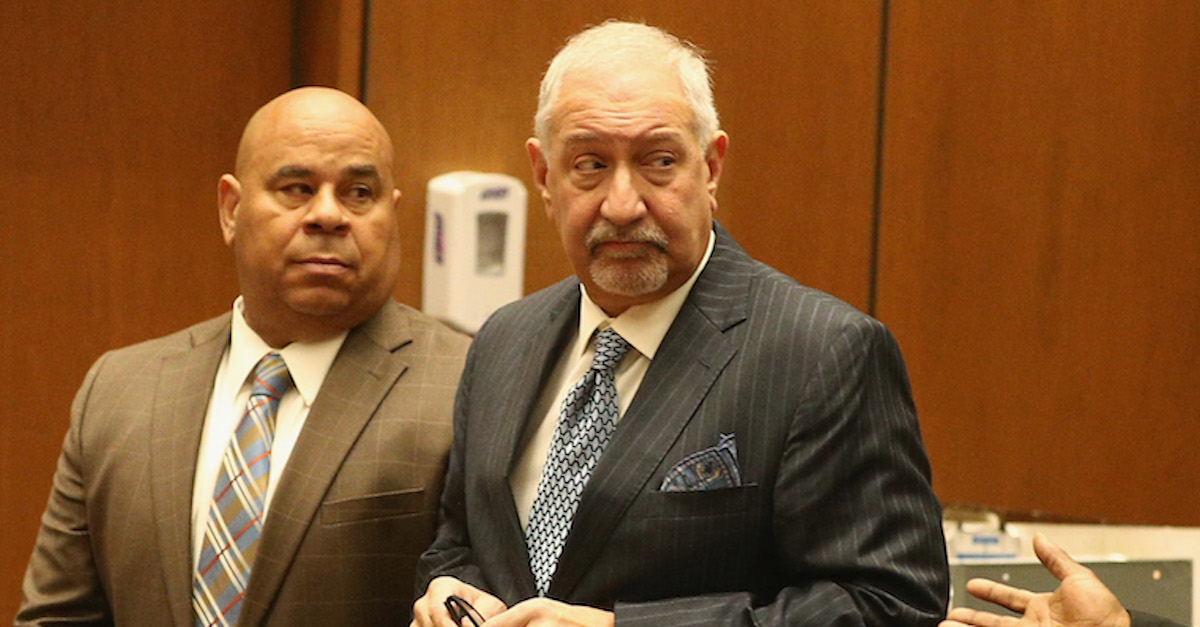 A high-profile California lawyer has been identified as a co-conspirator in Michael Avenatti's alleged extortion plot against Nike. In the complaint, another California lawyer who represents "celebrity and public figure" clients has been identified as "CC-1" (co-conspirator 1).
The Wall Street Journal has since reported that CC-1 is high-profile attorney Mark Geragos.
"Co-conspirator-1" in the criminal complaint against Avenatti was described a California lawyer with "celebrity and public figure" clients. At first glance, it seemed possible that it might be Geragos. He certainly has represented celebrity clients on the West Coast. Over the years, he's represented Suge Knight and Chris Brown. More recently, he's worked with Colin Kaepernick and Empire actor Jussie Smollett.
Kaepernick recently settled a collusion case against the NFL, and Smollett currently faces 17 felony counts for filing a false report by allegedly staging a racist and homophobic assault against himself.
Further examination of the recent past showed that Geragos provided Avenatti for legal advice after Avenatti was arrested on suspicion of domestic abuse. Charges against Avenatti were eventually dropped. The "overt acts" cited in the New York complaint against Avenatti are said to have occurred as recently as March 19 and 20.
Law&Crime has reached out to Geragos for comment on the latest reporting, but no response was forthcoming. As we write this, CNN has ditched Geragos as a contributor.
According to the Journal, the allegations related to Nike "arose out of Mr. Avenatti's representation of a client identified in the complaint as the coach of an amateur men's basketball program in California, which prosecutors said had a sponsorship agreement with Nike."
This is referring to Avenatti's representing of a client victimized by the college cheating scandal currently being prosecuted by the DOJ.
Just hours ago, Avenatti tweeted that Nike's alleged "criminal conduct reaches the highest levels" and that he would be holding a press conference.
Avenatti could face a lot of prison time, if convicted. He still has yet to resolve a bankruptcy issue related to the firm Eagan Avenatti. A judge has ordered him to explain what was on his mind when he filed for bankruptcy on the eve of a deposition about millions he was ordered to pay as part of a prior bankruptcy judgment.
It's not clear how Geragos' representation of Smollett may be affected.
[Image via Frederick M. Brown/Getty Images]
Have a tip we should know? [email protected]