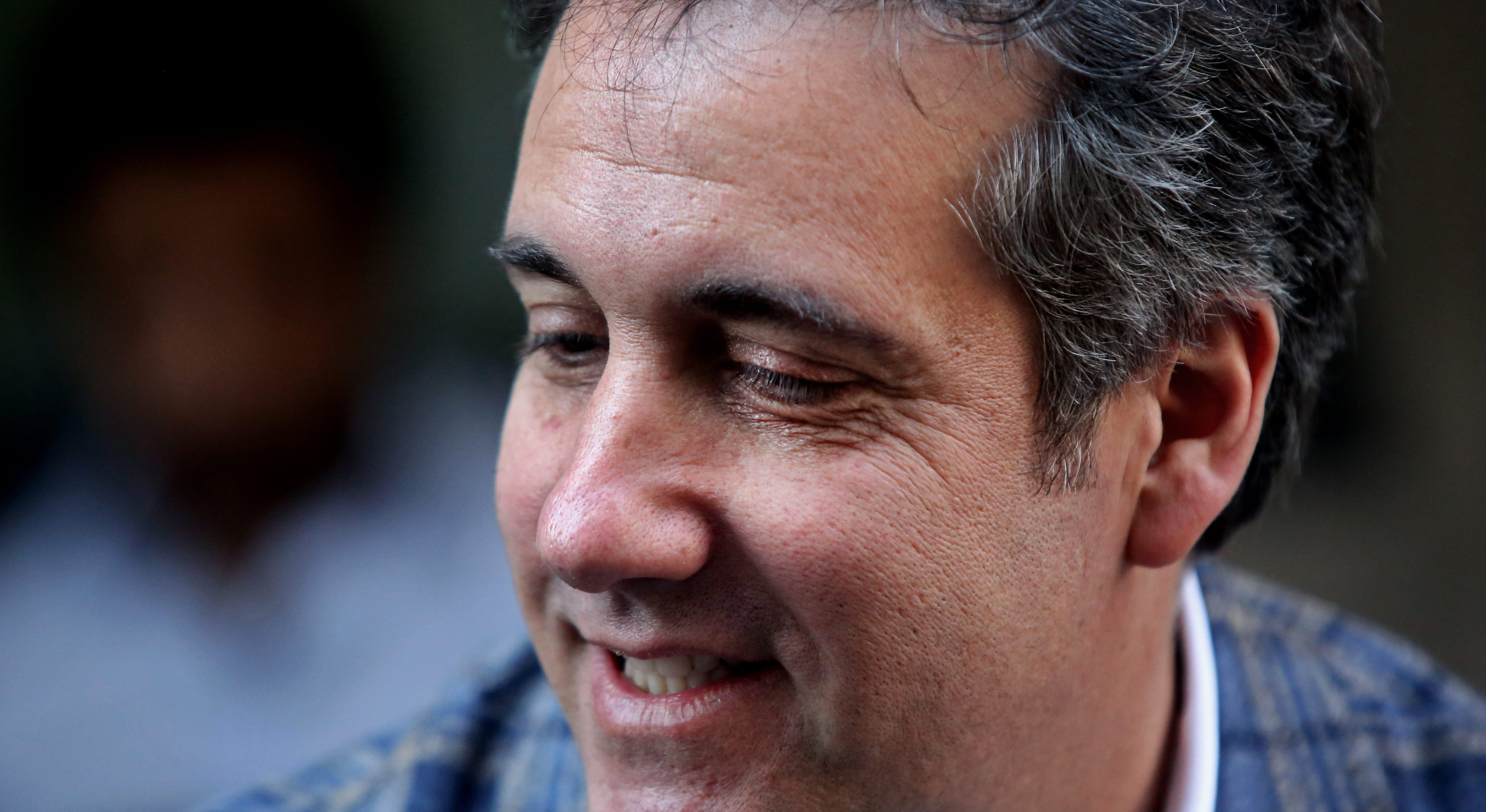 If Michael Cohen really does plan on cooperating with the Southern District of New York (SDNY) prosecutors investigating him for possible bank fraud and campaign finance violations, this could have a major impact on Special Counsel Robert Mueller's investigation, former federal prosecutor Renato Mariotti explained in a lengthy Twitter thread.
In case you missed it, the "likely" cooperation detail was reported by ABC News, along with news that Cohen's lawyers Stephen Ryan and Todd Harrison will no longer represent Cohen just as the heat on him is being turned up.
Mariotti, currently a partner at Thompson Coburn LLP and formerly a federal prosecutor in the Securities and Commodities Fraud Section of the U.S. Attorney's Office, said that it of course all hinges on how much Cohen knows and how much he says. If he does cooperate with authorities extensively then anything he says can then be shared with Mueller.
If damning, that could strengthen Mueller's case. You may recall that Mueller referred the criminal investigation to the SNDY, which resulted in the raids on Cohen's home, office, and hotel room and the situation as we understand it today.
Mariotti said that "cooperation deals typically require the cooperator to provide all information about any criminal activity he knows about," and that this information can then be shared with other jurisdictions.
Mariotti said that Cohen's predicament isn't surprising because if the FBI raids a lawyer's property that means you're in trouble. He added that if Cohen has the goods that will result in charges against others, he would get a deal.
"If Cohen cooperates, he will have to tell almost all of what he knows about criminal activity to federal prosecutors, who can share that info with Mueller, other prosecutors, and state prosecutors," he said. "Regardless of how it plays out, Cohen's cooperation is a blow to the Trump team and could strengthen the case Mueller is building."
"How much it helps Mueller depends of what Cohen knows and how forthcoming he is," he added.
Another factor at hand is attorney-client privilege, but as Mariotti noted "likely few of Cohen's conversations were privileged."
He also pointed out that special master Barbara Jones, whose task has been to independently sift through seized materials and make recommendations about privilege, has found that "less than 1/10th of one percent" of seized Cohen materials were privileged.
We know that Cohen is being investigated for possible bank fraud and campaign finance violations, but there's also the separate (but currently stayed) civil case in California filed by Stormy Daniels and Michael Avenatti.
Questions have also been raised about meetings Cohen had with big corporations after the election, and taking money in exchange for "access" to Trump and his administration. Cohen's deal with Novartis, a Swiss-based company, placed him in particular jeopardy if it is determined that he violated the Foreign Agents Registration Act (FARA).
Cohen has been accused of being involved in everything from threats to Daniels to colluding with her ex-attorney Keith Davidson against Daniels' interests, to violating campaign finance law with the $130,000 paid to Daniels in exchange for silence about an alleged sexual relationship with Trump.
All of that being said, the possibility of presidential pardon of Cohen also looms large in the background.
Editor's note: this story was updated after publication for clarity.
[Image via Yana Paskova/Getty Images]
Have a tip we should know? [email protected]