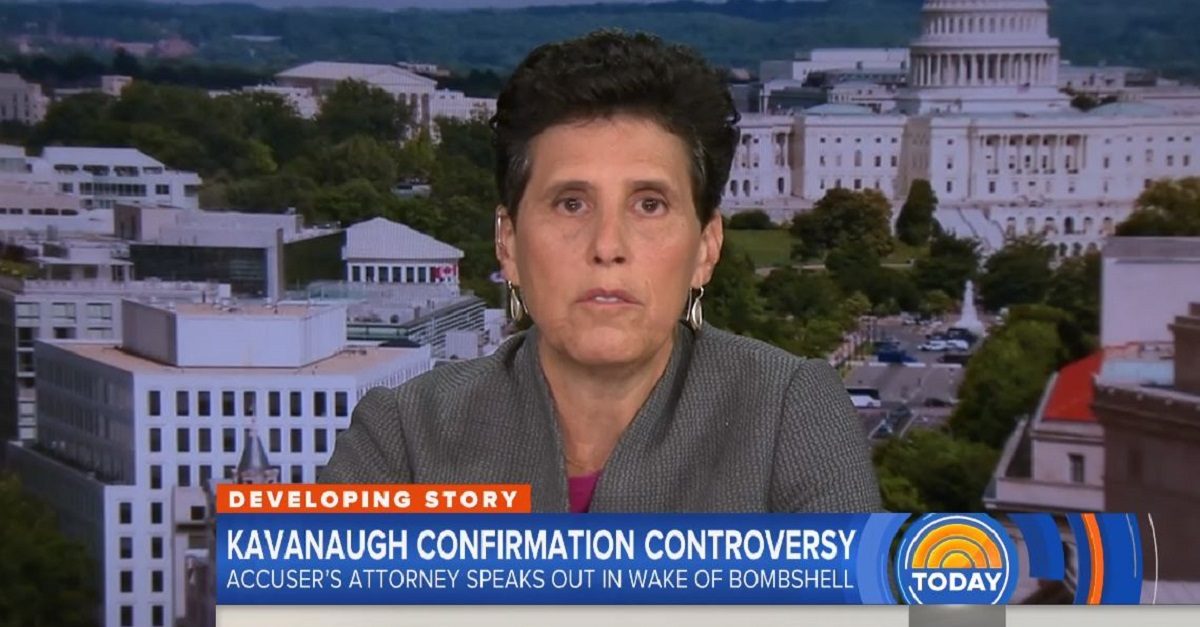 Senate Judiciary Committee Chairman Charles Grassley had given Christine Ford a deadline of Friday to decide whether or not she will testify before the Committee on Monday. Thursday afternoon, Ford's lawyer said that her client will indeed testify, but on her terms, The New York Times reported.
For starters, Monday doesn't work, attorney Debra Katz said in a letter to Republican and Democratic staff. That timing "is not possible and the Committee's insistence that it occur then is arbitrary in any event," Katz said, while indicating that some other time next week would work. In addition to being able to set the time, Katz said Ford also wants to be sure that the terms of her testimony taker her safety into account.
"As you are aware, she has been receiving death threats, which have been reported to the Federal Bureau of Investigation, and she and her family have been forced out of their home," Katz said. "She wishes to testify, provided that we can agree on terms that are fair and which ensure her safety."
Grassley, by all indications, has appeared to be more than happy to accommodate Ford. In a letter to Democrats on Wednesday, the Committee Chairman said he would be willing to let Ford speak at in a closed hearing if she is not comfortable speaking publicly, or to even have an interview with staff, in which case interviewers would even be able to travel to her.
Katz said in her email that she hopes to make arrangements over the phone later on Thursday.
[Image via NBC screengrab]
Have a tip we should know? [email protected]