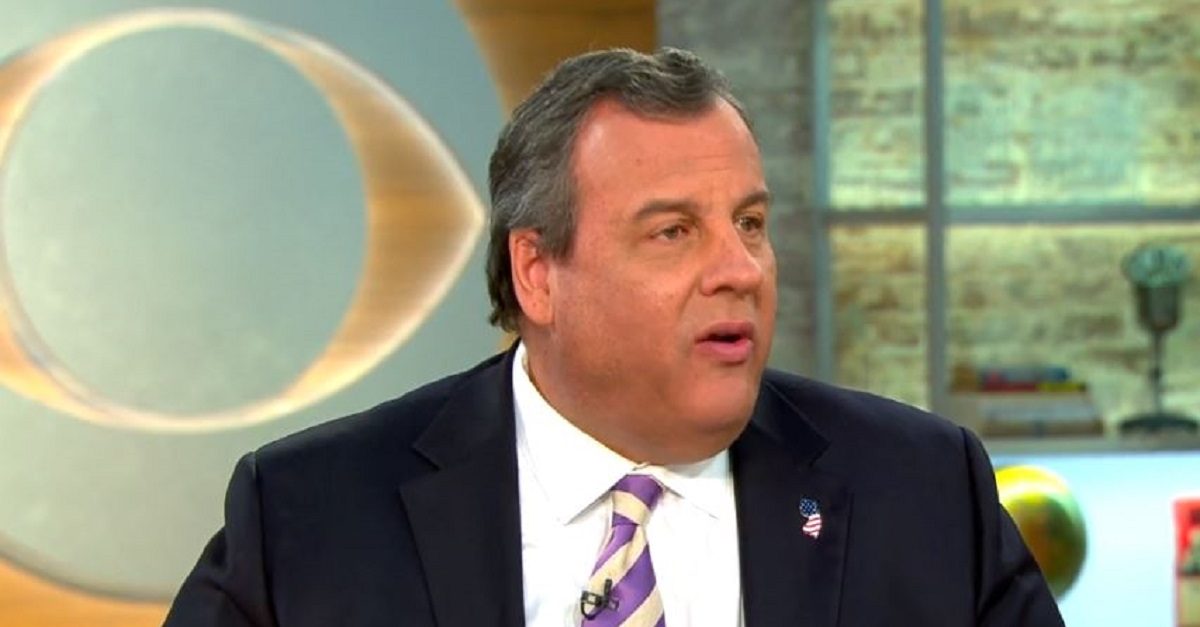 A new interview with Chris Christie a day before the release of his upcoming book seems to counter previous reports regarding the dismissal of former National Security Adviser Michael Flynn and what the firing could mean in the context of Special Counsel Robert Mueller's investigation.
Earlier this month, The Guardian reported that in Christie's book, Let Me Finish, the former New Jersey governor discusses how Jared Kushner believed that firing Flynn would end any investigation of the Trump campaign and Russia. Those details gave the impression that the president terminated Flynn specifically in order to avoid Russia-related scrutiny, which could have been viewed as obstruction of justice. Additional context, however, shows that this may not have been the case.
"I think they thought that a result of that would be that this Russia stuff was over with, but I did not ever hear anybody say that that was the motivation," Christie said in an interview with the New York Times.
This is significant, because a major element of an obstruction of justice charge is intent. Even if Trump believed—and Christie says he did—that getting rid of Flynn would end the Russia probe, it would not be obstruction if this was not the reason for the dismissal. Christie also appeared to defend the decision to fire Flynn, calling him "a train wreck from beginning to end."
The Times report does not say anything about Trump's reasoning for firing FBI Director James Comey, which The Guardian noted was also supported by Kushner. It was the Comey firing that led to the appointment of Mueller as a special counsel, and an investigation of Trump for possible obstruction.
In speaking with the Times, Christie also touched on the main focus of Mueller's investigation, which is the Trump campaign's possible involvement with Russian efforts to interfere with the 2016 election. Christie, who was part of the campaign before briefly leading Trump's transition team, said he did not witness any collusion with the Russian government, saying that the campaign wasn't organized enough "to run a Tom Clancy operation."
This comes following the indictment of former Trump campaign adviser Roger Stone for allegedly lying about his communications regarding WikiLeaks and the publication of Clinton campaign emails believed to have been hacked by Russia. The indictment claims that a senior campaign official had been "directed" to communicate with Stone about the emails, but so far there has been no allegation that the campaign acted in concert with Russia.
[Image via CBS screengrab]
Have a tip we should know? [email protected]