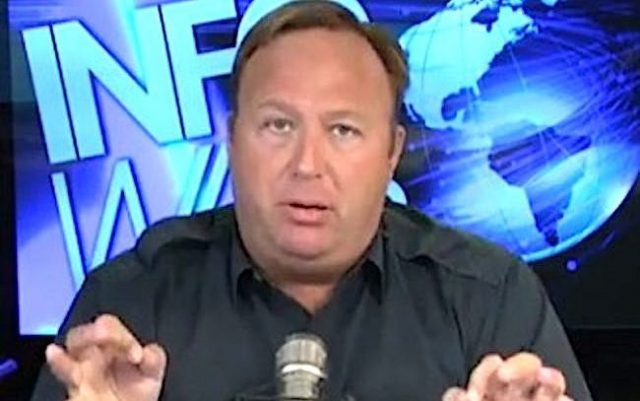 Yogurt maker Chobani is suing InfoWars and its publisher and director Alex Jones for defamation in an Idaho court, claiming that they have spread false statements about the company that led to a boycott movement.
It all centers on a video segment that InfoWars produced about how Chobani supposedly hires refugees. The video was promoted with the headline, "Idaho Yogurt Maker Caught Importing Migrant Rapists," yet the complaint alleges that this headline was neither true nor supported by the video. The video discusses a case where a young girl was allegedly raped by refugees in Idaho, where a Chobani plant is located. At no point does the video provide evidence that Chobani had anything to do with refugees connected to that case.  Still, InfoWars promoted the story as if Chobani was linked to a violent crime.
Idaho Yogurt Maker Caught Importing Migrant Rapists
– https://t.co/Jvatzl8fqD #MigrantCrisis #border #usa

— InfowarsNews (@PrisonPlanetTV) April 11, 2017
The lawsuit alleges that Jones and InfoWars "knowingly misrepresented the facts" and intentionally made false statements in order to harm Chobani's business. The complaint says that the video and posts led to an online movement to boycott Chobani.
Despite written demands, the complaint says, Jones and InfoWars have not removed the video or issued a retraction.
The complaint mentions that Jones has made controversial statements in the past, including that the federal government was behind the Sandy Hook school shooting and 911, and notes that the Southern Poverty Law Center described Jones as ""almost certainly the most prolific conspiracy theorist in contemporary America."
LawNewz.com reached out to InfoWars for comment and will update upon receiving a response.
Chobani v Alex Jones by LawNewz on Scribd
Have a tip we should know? [email protected]