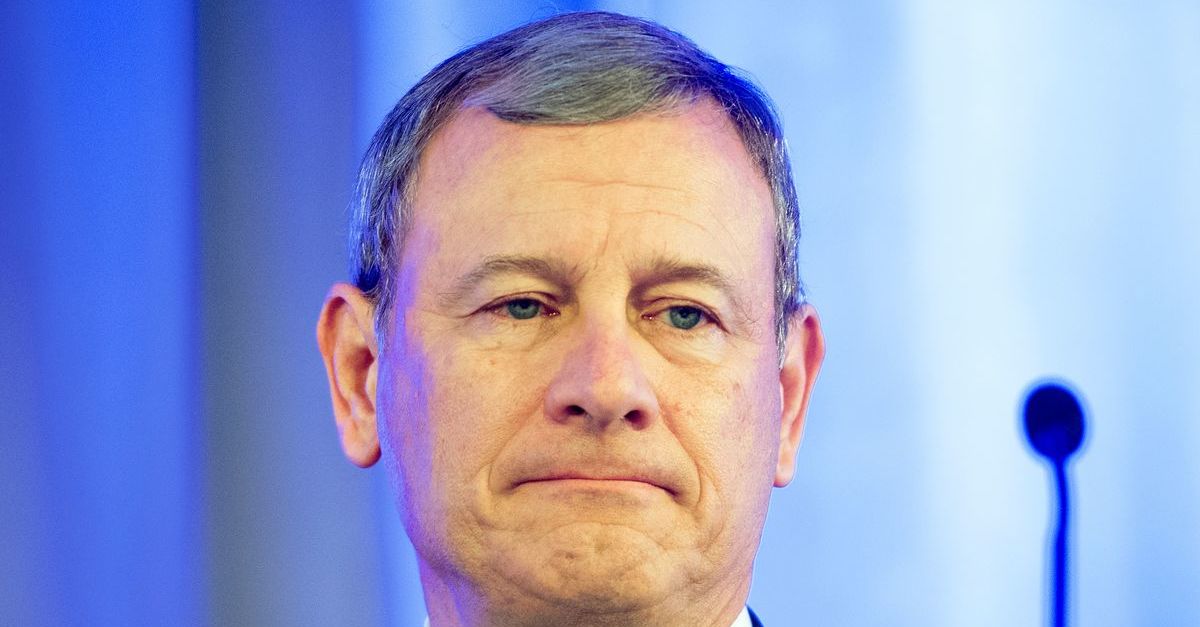 U.S. Supreme Court Chief Justice John Roberts has received over a dozen official judicial misconduct complaints leveled against U.S. Court of Appeals for the D.C. Circuit Court Judge and Supreme Court nominee Brett Kavanaugh.
So far he has not forwarded the complaints to a proper judicial panel. Now, some critics are calling foul and accusing Roberts of mounting a cover-up in favor of the controversial Supreme Court nominee.
Those official misconduct complaints were forwarded to Roberts by a fellow member of Kavanaugh's court. While U.S. Circuit Judge Merrick Garland would traditionally have overseen those complaints, Garland chose to recuse himself on the matter, according to Buzzfeed News.
In his stead, U.S. Circuit Judge Karen LeCraft Henderson fielded the multiple complaints against Kavanaugh. Judge Henderson dismissed many complaints filed against the Supreme Court nominee as "frivolous," but found substantial merit in over a dozen of the complaints she reviewed.
According to the Washington Post, Henderson began forwarding the complaints she deemed valid onto Roberts. Henderson sent them to Roberts so that Kavanaugh's fellow judges on the D.C. Circuit would not have to assess the serious and substantive issues raised against a colleague.
In a statement released early on Saturday afternoon, Judge Henderson noted, "Under the Judicial Conduct and Disability Act (28 U.S.C. §§351-364) any person may file a misconduct complaint against a federal judge in the circuit in which the federal judge sits. After the start of Judge Brett Kavanaugh's confirmation hearings, members of the general public began filing complaints in the D.C. Circuit about statements made during those hearings."
Henderson's statement continued, clarifying the conduct at issue. She wrote, "The complaints do not pertain to any conduct in which Judge Kavanaugh engaged as a judge. The complaints seek investigations only of the public statements he has made as a nominee to the Supreme Court of the United States."
Law&Crime briefly explained the Judicial Conduct and Disability Act in a previous article regarding two of the official ethics complaints filed against Kavanaugh. That article noted:
[T]he Judicial Conduct and Disability Act (JCDA) and the Judicial Conference of the United States' Rules for Judicial-Conduct and Judicial-Disability [are] essentially various standards of professional behavior codified in federal law and by which all U.S. judges are expected to abide or face censure, impeachment and/or removal from the bench.

The Judicial Conference is a little-known but hugely influential body which is responsible for making national policy for and overseeing all U.S. federal courts. The conference derives its authority from 28 U.S.C. § 331. Under the JCDA, any U.S. citizen may file a complaint against a federal judge over perceived ethics violations. Proceedings under the JCDA are governed by the conduct and disability rules and ultimately overseen by the Judicial Conference.
Roberts' decision to sit on the complaints against Kavanaugh stands in stark contrast to how he handled a similar complaint–centered around allegations of sexual misconduct and harassment–filed against Kavanaugh's mentor, now-former judge Alex Kozinski.
In that case, Chief Justice Roberts forwarded the Kozinski complaint to another circuit the day after he received it. Thus, Roberts' decision here raises some serious questions.
New York University Law School Professor and legal ethics expert Stephen Gillers noted, in comments to the Post, "If Justice Roberts sits on the complaints then they will reside in a kind of purgatory and will never be adjudicated. This is not how the rules anticipated the process would work."
Jeff Hauser is a public policy advocate at the Center for Economic and Policy Research. He was also one of the first to sound the alarm bells about Roberts' alleged cover-up of the dozen-plus Kavanaugh complaints. In comments to Law&Crime, Hauser elaborated on his initial characterization of Roberts' inaction.
"Our system of judicial ethics demands that judges act on behalf of their institution rather than their party," Hauser said. "Judge Karen Henderson, who was both a Reagan and George H.W. Bush appointee, seems to have overcome her partisan ties and recognized the seriousness of claims against Kavanaugh. It is alarming that Roberts cannot match Henderson's integrity."
[image via JIM WATSON/AFP/Getty Images]
Follow Colin Kalmbacher on Twitter: @colinkalmbacher
Editor's note: this article has been amended post-publication to include information regarding Chief Justice Robert's behavior viz. the Kozinski affair. We regret not including said information initially.
Have a tip we should know? [email protected]