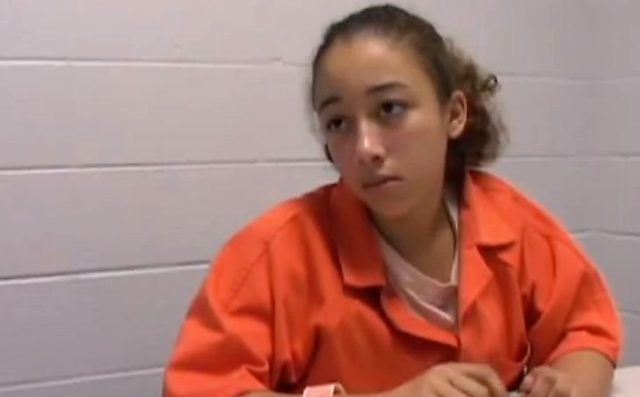 Kim Kardashian West and Rihanna are among the famous names who are publicly pushing for the release of Cyntoia Brown, who is serving a life sentence after a 2004 conviction for killing a man who paid her for sex when she was 16. A 2011 documentary about Brown's case by filmmaker Daniel Birman depicts Brown as a victim of sex trafficking who had been repeatedly drugged and raped by men before finally killing 43-year-old Johnny Mitchell Allen.
Birman spoke to Nashville's Fox17 last week, and described Brown's situation prior to the killing. He said that Brown, her mother, and grandmother had all been raped.
"This is a young girl who's at the tail end of three generations of violence against women," he said, explaining the abuse Brown suffered, and how it made her fearful and paranoid.
Attorneys who appealed Brown's case also showed that her brain had been affected by fetal alcohol syndrome, as her mother drank heavily while pregnant.
"She had no chance," Birman said.
With Brown's story getting spread across social media in recent days, celebrities are showing their support for Brown. On Tuesday, Rihanna posted the following message on Instagram with the hashtag #FreeCyntoiaBrown:
Kim Kardashian West tweeted her support as well, saying she would see what her own legal team could do to help.
The system has failed. It's heart breaking to see a young girl sex trafficked then when she has the courage to fight back is jailed for life! We have to do better & do what's right. I've called my attorneys yesterday to see what can be done to fix this. #FreeCyntoiaBrown pic.twitter.com/73y26mLp7u

— Kim Kardashian West (@KimKardashian) November 21, 2017
Brown will be 69 by the time she is eligible for parole. Meanwhile, a key law related to Brown's case changed. Brown was charged with prostitution as well as murder, but now anyone under the age 18 is automatically considered a victim of sex trafficking, instead of being charged with prostitution. That change came about after Birman brought attention to the issue with Brown's story in his documentary.
[Image via screengrab]
Have a tip we should know? [email protected]