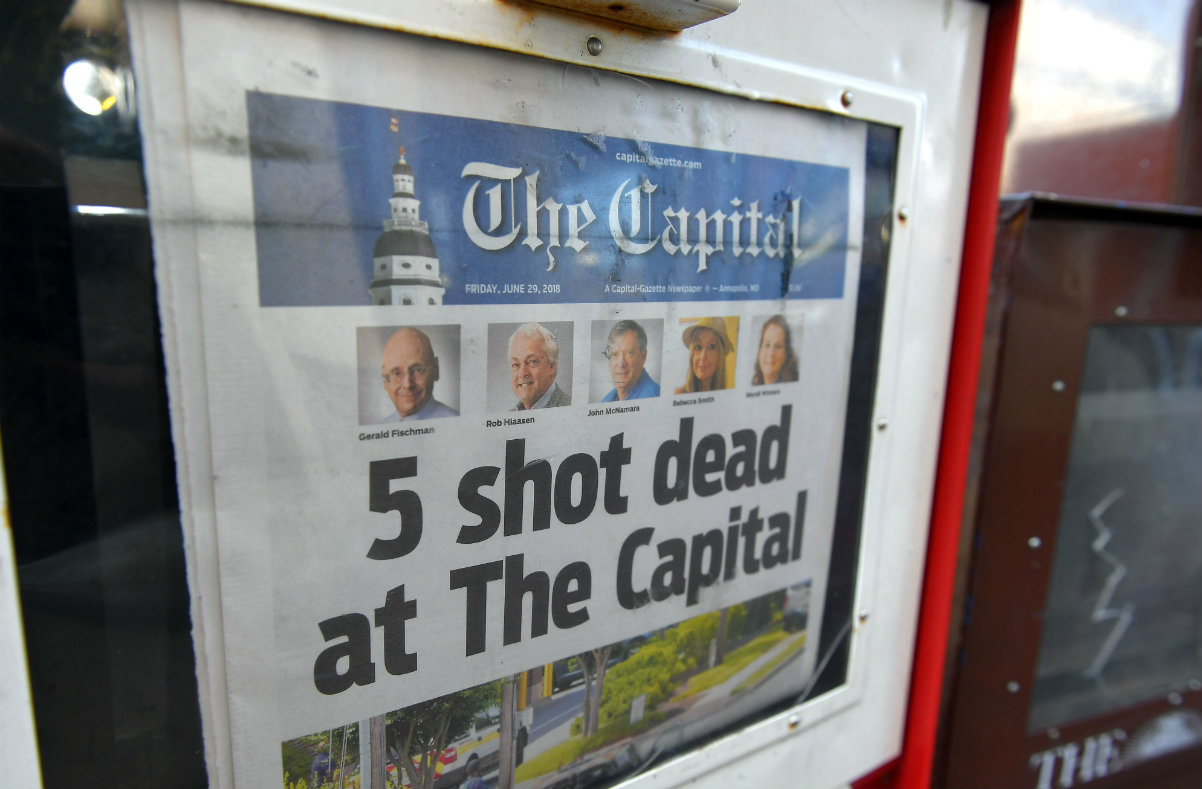 A survivor of the June 28 shooting at the Capital Gazette building said slain reporter Wendi Winters rushed the gunman, and saved colleagues' lives.
"She may have distracted him enough that he forgot about me because I definitely stood up and was looking at the door," sales consultant Janel Cooley told The Capital Gazette. "I'm sure he wasn't expecting … anyone to charge him."
Reporter Rachael Pacella, photojournalist Paul W. Gillespie, intern Anthony Messenger, and reporter Phil Davis provided corroborating details. Winters' coworkers agree that she saved them.
Police say Jarrod Ramos, a man who unsuccessfully sued the Gazette over an allegedly defamatory article, opened fire with a shotgun that day. Winters, assistant editor and columnist Rob Hiaasen, editorial page editor Gerald Fischman, sports writer John McNamara, and sales assistant Rebecca Smith died in the attack. Six others escaped. The suspect is being held without bond for five counts of first-degree murder.
Cooley said she saw Winters charge the gunman with a trash can and recycling bin, shouting either "No! You stop that!" or "You get out of here!" as if she were yelling at a dog.
Gillespie heard Winters yell a defiant "No!" he said. David, Pacella and Messenger said they didn't witness her rush the gunman, but did see her body in the newsroom walkway away from her seat.
"I think that Wendi doing what she did served as enough of a distraction that maybe he didn't see us," Pacella said. "I absolutely think that Wendi Winters saved my life."
Winters' family held a memorial service for her on Saturday. Almost 900 people attended, according to The Washington Post.
[Image via MANDEL NGAN/AFP/Getty Images; left to right: Fischman, Hiaasen, McNamara, Smith and Winters]
Have a tip we should know? [email protected]