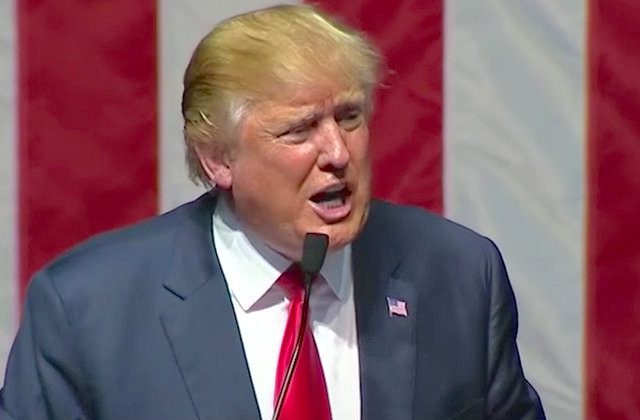 As of Sunday, over 16,000 people have signed a Change.org petition urging that Congress censure President Donald Trump.
"While some of Trump's actions may be sufficient to support his impeachment, we believe that at a minimum they require his immediate Censure by Congress," said the statement, posted by Washington D.C. labor lawyer Jules Bernstein.
Their reasons read like a Greatest Hits version of the president's administration.
Charges include firing FBI Director James Comey for refusing to stop the feds' probes into Russian interference into the 2016 election, and former National Security Adviser Michael Flynn; telling Russian officials classified information; criticizing Attorney General Jeff Sessions for recusing himself from the Russian probe; violations of the Emoluments clause; disrespecting women over their appearance, and "insinuating that they lack intelligence"; withdrawing from the Paris climate accords; refusing to release his tax returns; and defending his son Donald Trump Jr., son-in-law Jared Kushner, and former campaign manager Paul Manafort for trying to get dirt on Hillary Clinton from Russian sources.
The president has called the Moscow probe, investigating collusion between the Trump campaign and the Kremlin, a "witch hunt" pushed by Democrats. He has repeatedly faced calls for impeachment. Richard Painter, a former ethics lawyer for President George W. Bush, is one of the people behind the petition. He is not a Trump fan, and is vice-chair for Citizens for Responsibility and Ethics in Washington (CREW), a group that has filed many legal complaints over the administration's actions.
Censure would be easier than removing Trump by impeachment proceedings, but Republicans command a majority, albeit slight, in both houses of Congress.
An attempt to reprimand Barack Obama failed in 2016. Only once before has a president been censured, and that didn't even stick. The Senate officially scolded Andrew Jackson in 1834 after fighting with him over the Bank of the United States. That was reversed in 1837, however, shortly before he left office.
That's right, presidents are more likely to get impeached than censured.
[Screengrab via CNN]
Have a tip we should know? [email protected]