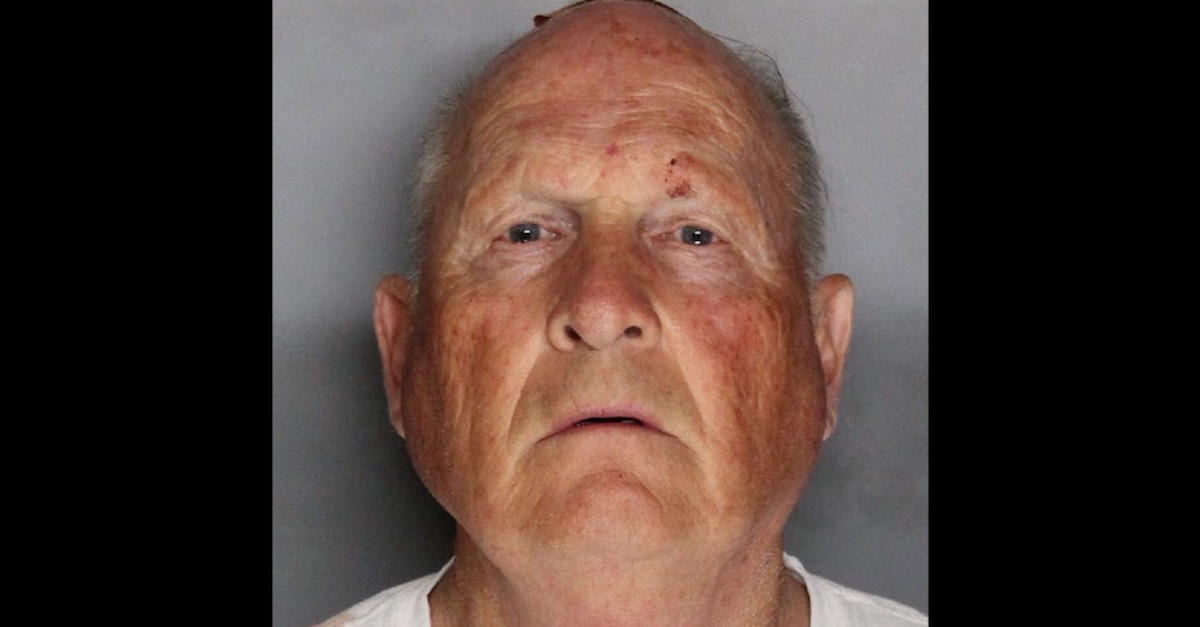 After searching for decades, authorities confirmed in a press conference Wednesday afternoon that they have named 72-year-old Joseph James DeAngelo, a former police officer, as the suspected Golden State Killer. Now locked up in a Sacramento County facility, DeAngelo has been charged with crimes including the 1978 murders of Brian and Katie Maggiore and the March 1980 murders of Lyman and Charlene Smith, which authorities say were committed during the commission of a rape and burglary.
Officials stated that in recent days they were able to matched DNA evidence from the crimes to the suspect, leading to the arrest. Investigators apprehended DeAngelo as he was leaving his home in Citrus Heights, California, which is near Sacramento. Authorities said DeAngelo was surprised when they found him.
DeAngelo allegedly committed at least a dozen murders, raped approximately 50 women, and was involved in at least 100 burglaries in the 1970s and 1980s in different parts of California.
"The answer has always been in Sacramento," Sacramento District Attorney Anne Marie Schubert said at the press conference.
"For over 40 years, countless victims have waited for justice," Schubert said. The last of DeAngelo's alleged murders was the 1986 rape and slaying of 18-year-old Janelle Lisa Cruz. 
Jane Carson-Sandler, who was sexually assaulted in 1976 by a man believed to be the Golden State Killer, is said to have been DeAngelo's fifth victim. She told newspaper The Island Packet that two detectives contacted her Wednesday morning to tell her about the arrest.
"I'm overwhelmed with joy," she said. "I've been crying, sobbing."
[Image via Sacramento Sheriff's Office]
Have a tip we should know? [email protected]