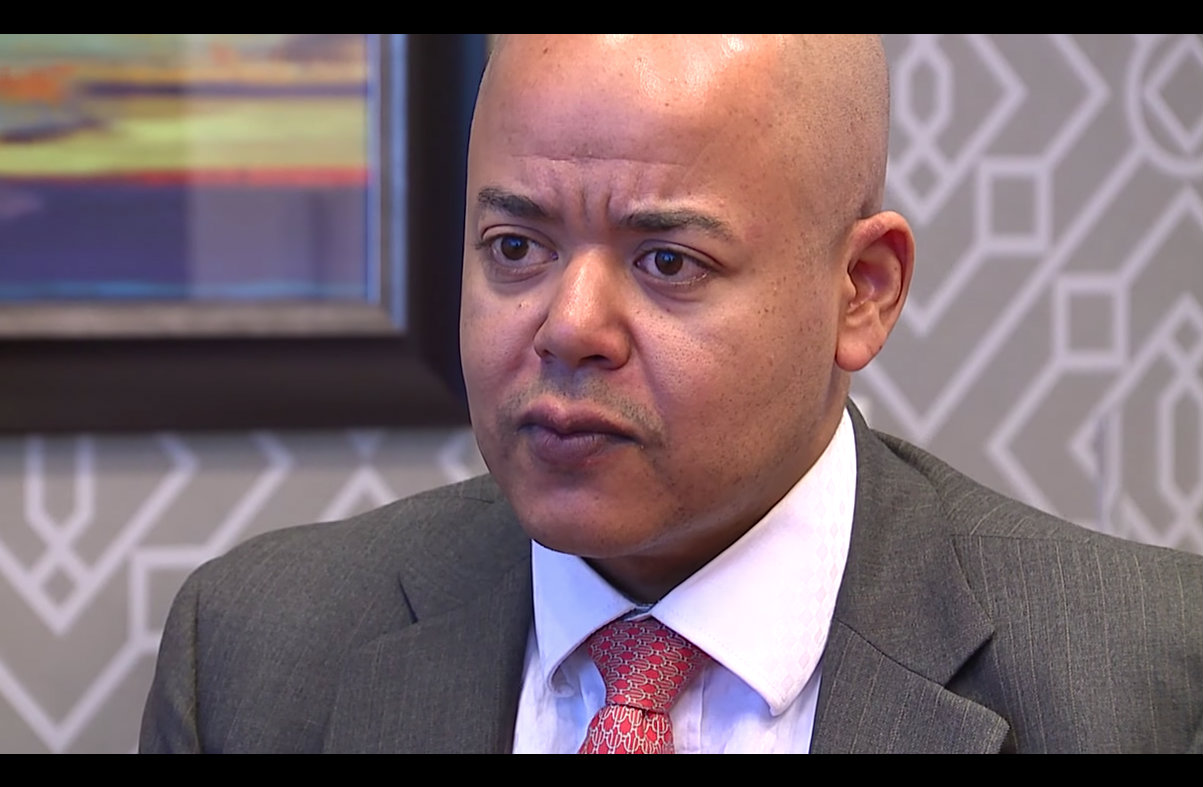 Judith Regan is thinking about suing for defamation, but OJ Simpson's lawyer said they are ready to fight it out in court if she actually files a complaint.
"If she wants to sue, bring it on," attorney Malcolm LaVergne told Law&Crime in a phone interview on Wednesday.
All this stems over his claim that Regan's 2006 interview with Simpson was scripted.
The actual footage was finally aired Sunday night. Regan was the publisher behind his infamous book If I Did It, and they sat down for an interview in 2006 to promote it. FOX didn't immediately air the footage because critics complained that Simpson was going to make money off it; despite being acquitted, many believe he murdered his wife Nicole Brown Simpson and her friend Ron Goldman in 1994. HarperCollins fired Regan over the controversy. Cut to 2018. Simpson is out on parole for a 2007 armed robbery, Goldman's family now own the rights to the book after a court order, and Regan is running a division of the company Phaidon. FOX finally aired the 2006 interview on Sunday, showing that Simpson said he committed the murders. Simpson, however, repeatedly took pains to say this was a "hypothetical," not a real confession. Other construed it differently. Regan and OJ prosecutor Christopher Darden both appeared on as part of panel commenting on Sunday's airing. They agreed that this served as a legit confession.
LaVergne told a different story on Sunday.
"This was scripted by Judith Regan, the publisher of the book," told CBS This Morning. "Mr. Simpson went along because because quite frankly he got a lot of money up front to go along with this."
Regan attorney Jennifer McGrath told TMZ in a Wednesday report that Simpson approached Regan about doing the book, and it was his idea to call it if "If I Did It." She also said that Regan did not write a single word of the book.
"Simpson sat for the interview with Ms. Regan and spoke freely," she said. "To suggest that Ms. Regan is in any way responsible for Simpson's sick and depraved comments is absurd, laughable and actionable."
LaVernge was quick to call Regan out on Twitter.
@JudithRegan are you seriously going to deny that you had a financial interest – directly or indirectly – in the outcome of that "interview"/infomercial? It's called a conflict of interest in my world. M. https://t.co/iVrE9tjYYU

— Malcolm LaVergne (@SinCityAttorney) March 14, 2018
In his interview with Law&Crime, LaVergne reiterated his earlier statements that Regan tried to publish the book as a money making endeavor, and voiced annoyance, saying that she was now trying to revise her own role in it.
He also elaborated on what he meant by "scripted": That Regan knew what the purpose of the interview was ahead of time, and knew what was going to be discussed. In Tweets, he said that Regan and a ghostwriter wrote the "If I Did It" chapter on the alleged murders, and they also made up Charlie, the friend who appeared in Simpson's hypothetical confession. LaVergne told Law&Crime that Regan, as editor of the book, would certainly have played a role in the writing it.
[Screengrab via KTNV]
Have a tip we should know? [email protected]