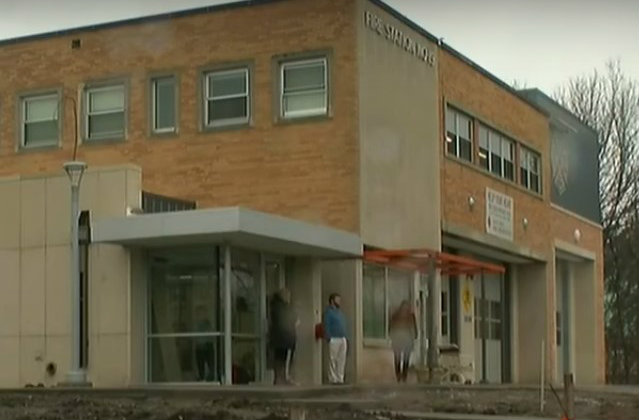 A 19-year-old man in Israel was arrested by Israeli authorities on Thursday for allegedly being behind a series of bomb threats made to Jewish centers all over the world. According to The Jerusalem Post, a lengthy, complex investigation by officials in Israel and other countries led to the suspect, who was using equipment to shield his location.
Not much is known about the suspect at this time, other than that he holds citizenship in the United States and Israel, currently resides in the city of Ashkelon after moving to Israel, is not an ultra-Orthodox Jew, and may suffer from psychological and social problems. While most Israeli citizens are conscripted into the army when they turn 18, the Israel Defense Forces refused to draft the suspect, finding him unfit to serve, according to the Israeli newspaper Haaretz.
The first threat that drew attention was placed to a Jewish center in New Zealand six months ago, the Post reported.
Israeli officials searched the suspect's home on Thursday and are still learning more about his operation. It's unknown if he operated alone, and the suspect's father was detained and questioned regarding his knowledge of his son's activities.
Police spokesman Mickey Rosenfeld told the newspaper, "[A]s part of the ongoing [investigation], we are trying to see if and how he was connected to the different Jewish communities in the US. That directs the investigation as to the American connection. We are looking to see if there was an incident which triggered him to carry out threatening those communities."
Israel plans on indicting the suspect, but U.S. authorities could seek extradition. Roughly 100 different bomb threats have been made to Jewish facilities in the U.S. since January. Rosenfeld said that the suspect is believed to be behind most, not all of the threats. An American journalist was arrested earlier this month in connection with several of the threats.
U.S. Attorney General Jeff Sessions said in a statement:
Today's arrest in Israel is the culmination of a large-scale investigation spanning multiple continents for hate crimes against Jewish communities across our country. The Department of Justice is committed to protecting the civil rights of all Americans, and we will not tolerate the targeting of any community in this country on the basis of their religious beliefs. I commend the FBI and Israeli National Police for their outstanding work on this case.
Note: This article has been updated with information regarding why the suspect was not serving in the IDF, and with AG Sessions' statement.
Have a tip we should know? [email protected]