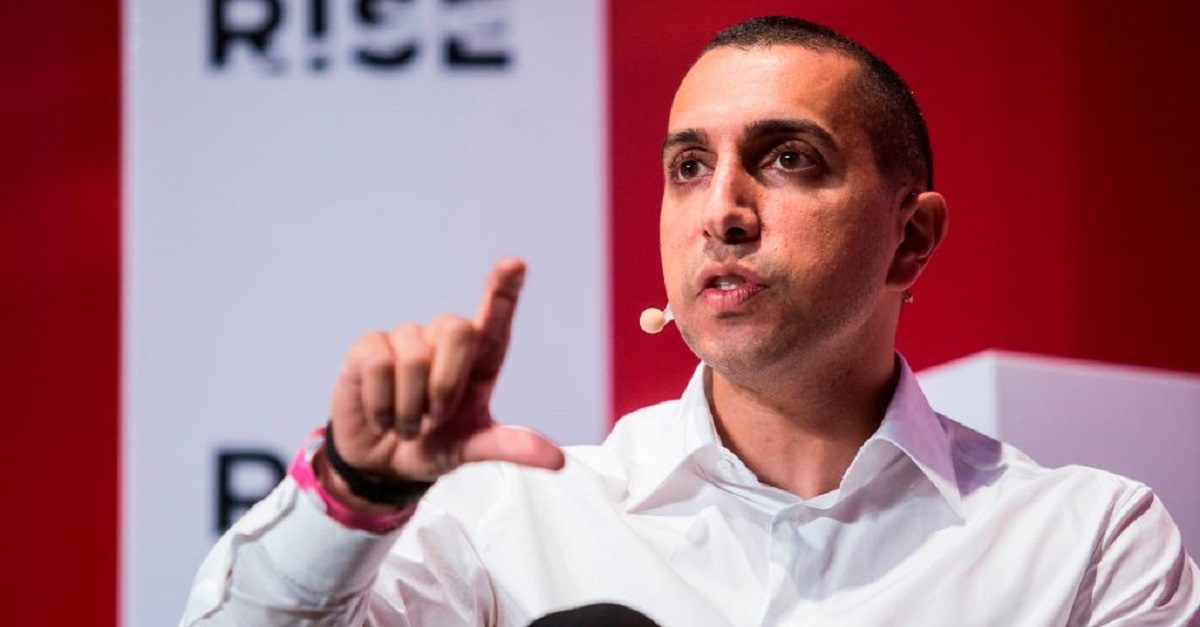 Three co-founders of the popular dating app, Tinder, are seeking billions of dollars in a new lawsuit filed against their parent company, IAC/InterActive Corp and its Match Group subsidiary.  The lawsuit, filed in New York Supreme Court, alleges that that IAC and Match manipulated financial information to undermine Tinder's valuation and "stole" billions of dollars from Tinder founders and top executives, including Sean Rad, Justin Mateen, and Jonathan Badeen.
As part of the alleged scheme, IAC and Match allegedly created phony financial projections, "inflating Tinder's expenses and inventing an alternate universe in which Tinder was stagnating towards freefall." They also allegedly delayed new Tinder features and products, lied about true forecasts of Tinder's finances, and "bullied and threatened to fire" those among Tinder's leadership who might expose this. All this was allegedly to undervalue Tinder to the benefit of IAC and Match and the detriment of Tinder's optionholders. As optionholders of a privately shared company, they could only sell their options back to IAC/Match. Therefore, it was better for the parent company if the value was lower.
The lawsuit also claims that Greg Blatt, Match Group's Chairman and CEO, groped and sexually harassed another high level employee at Tinder during and after a 2016 holiday party in Los Angeles. Tinder Vice President of Marketing and Communications Rosette Pambakian told Rad about this in mid-2017 after Rad had heard about it and asked her for confirmation. Rad then reported this to Match's general counsel and demanded that Tinder bring in an independent investigation of the matter. Instead, the lawsuit claims, the Match attorney told him that Match would handle the investigation themselves, only for IAC and Match to "cover up Blatt's conduct," even letting him contact Pambakian and an eyewitness to the alleged harassment. Blatt allegedly pressured the witness into helping cover up the alleged misconduct.
Blatt, the complaint says, was acting as interim CEO of Tinder at the same time that he was CEO of Match, which posed "a glaring conflict of interest," because while Tinder's CEO is supposed to look out for their optionholders, Match benefited from undervaluing Tinder. Because he was integral to IAC and Match's plan to "cheat" Tinder's optionholders, the lawsuit alleges, the company kept Blatt on despite the allegations against him.
"Having put Blatt in charge of carrying out their scheme, Defendants needed him to remain at the helm of Tinder long enough to finish the job," the complaint says.
The complaint also accused Blatt of having had "a well-earned reputation as a notorious bully with a volcanic temper and a habit of threatening to fire employees who contradicted him."
A press release issued by the plaintiffs in the lawsuit states, "IAC/Match covered up the reported misconduct because the Chairman/CEO was leading the effort to rob Tinder's employees of their contractually guaranteed compensation. A credible investigation and public firing would have exposed his alleged misconduct and derailed IAC/Match's scheme to cheat the Tinder employees."
Blatt is planning to retire at the end of the year, and will stay as CEO of Tinder until a replacement can be named. Mandy Ginsberg was appointed CEO of Match Group effective January 1, 2018.
Match Group, which is headquartered in Texas, owns and operates several dating websites including OKCupid, Tinder, Match.com, and Metic. Tinder was launched out of Hatch Labs, an incubator which was a venture of IAC.
"We were always concerned about IAC's reputation for ignoring their contractual commitments and acting like the rules dont apply to them. But we never imagined the length they would go to cheat all the people who built Tinder. The Tinder team- especially the plaintiff who are currently senior leaders at the company — have shown trememndous strength in exposing IAC/Match's systematic violation of employees' rights," said Rad, who served as Tinder's first CEO and was one of the founders.
Along with Rad, Badeen, Mateen, and Pambakian, former Director of Engineering Paul Cafardo, former Lead Designer Gareth Johnson, Vice President of Finance James Kim, former Head of U.S. Expansion Alexa Mateen, Director of Marketing Joshua Metz, and Chief Technology Officer Ryan Ogle are named plaintiffs. They are seeking $2 billion in compensatory damages, as well as punitive damages.
In response to the lawsuit, IAC said in a statement to Law&Crime, "The allegations in the complaint are meritless, and IAC and Match Group intend to vigorously defend against them." Their statement, which did not address the allegations of groping and harassment, continued:
Since Tinder's inception, Match Group has paid out in excess of a billion dollars in equity compensation to Tinder's founders and employees.  With respect to the matters alleged in the complaint, the facts are simple: Match Group and the plaintiffs went through a rigorous, contractually – defined valuation process involving two independent global investment banks, and Mr. Rad and his merry band of plaintiffs did not like the outcome.  Mr. Rad (who was dismissed from the Company a year ago) and Mr. Mateen (who has not been with the Company in years) may not like the fact that Tinder has experienced enormous success following their respective departures, but sour grapes alone do not a lawsuit make.  Mr. Rad has a rich history of outlandish public statements, and this lawsuit contains just another series of them.  We look forward to defending our position in court."
Note: This article has been updated as more details were learned and with a statement from IAC.
[Image via ISAAC LAWRENCE/AFP/Getty Images]
Have a tip we should know? [email protected]