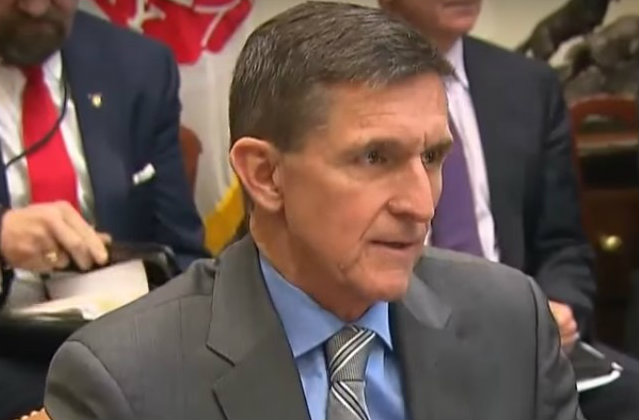 Barack Obama told President-elect Donald Trump not to hire Michael Flynn for national security adviser, according to a new NBC news report. Three Obama administration officials told the outlet this happened in November during a 90-minute conversation less than 48 hours after the election.
We asked the White House for a response.
This comes on the same day that former Deputy Attorney General Sally Yates, who served on the Trump administration as a holdover from the previous president, is scheduled to testify before the Senate Judiciary Committee. Yates is expected to say she told the Trump team about her concerns about former National Security Adviser Flynn's contacts with the Russian ambassador. Flynn resigned from his job in February after misleading officials, including Vice President Mike Pence, over these communications.
Suspicion over the Moscow links have plagued the Trump administration because of U.S. intelligence's claim that Russia-led hacking efforts tried to influence the 2016 election on the President's behalf. The FBI has been investigating to see whether there was collusion between the campaign and the foreign government.
Flynn served as director of the Defense Intelligence Agency until the Obama administration fired him in 2014 because they reportedly clashed over his bad temperament and management style.
As for Yates' Monday testimony, Trump has tried to cast doubt on her, in an apparently shot at her trustworthiness.
Ask Sally Yates, under oath, if she knows how classified information got into the newspapers soon after she explained it to W.H. Counsel.

— Donald J. Trump (@realDonaldTrump) May 8, 2017
Update – May 8, 11:45 a.m.: We added background on Flynn's history with the Obama administration, and Trump's initial response to Yates's scheduled testimony.
[Screengrab via Fox]
Have a tip we should know? [email protected]