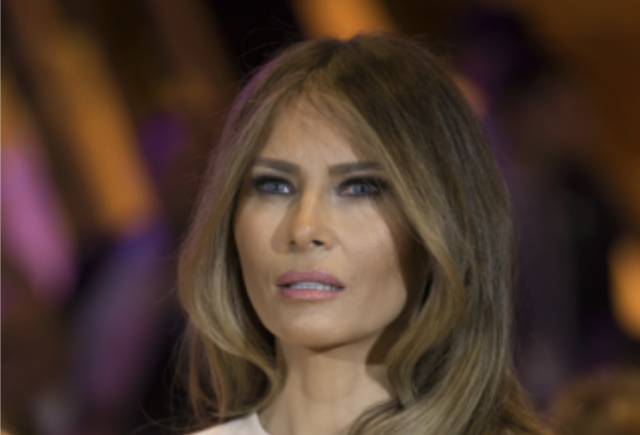 LawNewz.com has learned that First Lady Melania Trump has settled her lawsuit with the British tabloid The Daily Mail over a defamation claim she filed against the company. The article in question insinuated that Trump was a paid escort. The headline read, "the VERY racy past of Donald Trump's Slovenian wife."
According to a joint statement sent by Trump's attorney Charles Harder, The Daily Mail has agreed to publish a retraction and an apology.  The newspaper group has also agreed to pay a reported $2.9 million in damages, and costs to the First Lady.
The apology which was published Wednesday morning in the Daily Mail reads:
The Daily Mail newspaper and Mail Online/DailyMail.com website published an article on 20th August 2016 about Melania Trump which questioned the nature of her work as a professional model, and republished allegations that she provided services beyond simply modeling. The article included statements that Mrs Trump denied the allegations and Paulo Zampolli, who ran the modeling agency, also denied the allegations, and the article also stated that there was no evidence to support the allegations. The article also claimed that Mr and Mrs Trump may have met three years before they actually met, and "staged" their actual meeting as a "ruse."We accept that these allegations about Mrs Trump are not true and we retract and withdraw them. We apologise to Mrs Trump for any distress that our publication caused her. To settle Mrs Trump's two lawsuits against us, we have agreed to pay her damages and costs.
Update 1:00 pm 4/12/2017
Trump's law firm released the following statement.

The First Lady Melania Trump is very pleased that she has resolved this matter favorably with the Daily Mail, which has issued a full and complete retraction and apology for its false statements about her, and agreed to pay her million of dollars in damages and full reimbursement of her legal fees costs.  Mrs. Trump will remain vigilant to protect her good name and reputation from those who make false and defamatory statements about her.
Have a tip we should know? [email protected]
Rachel Stockman - President / On Air Host