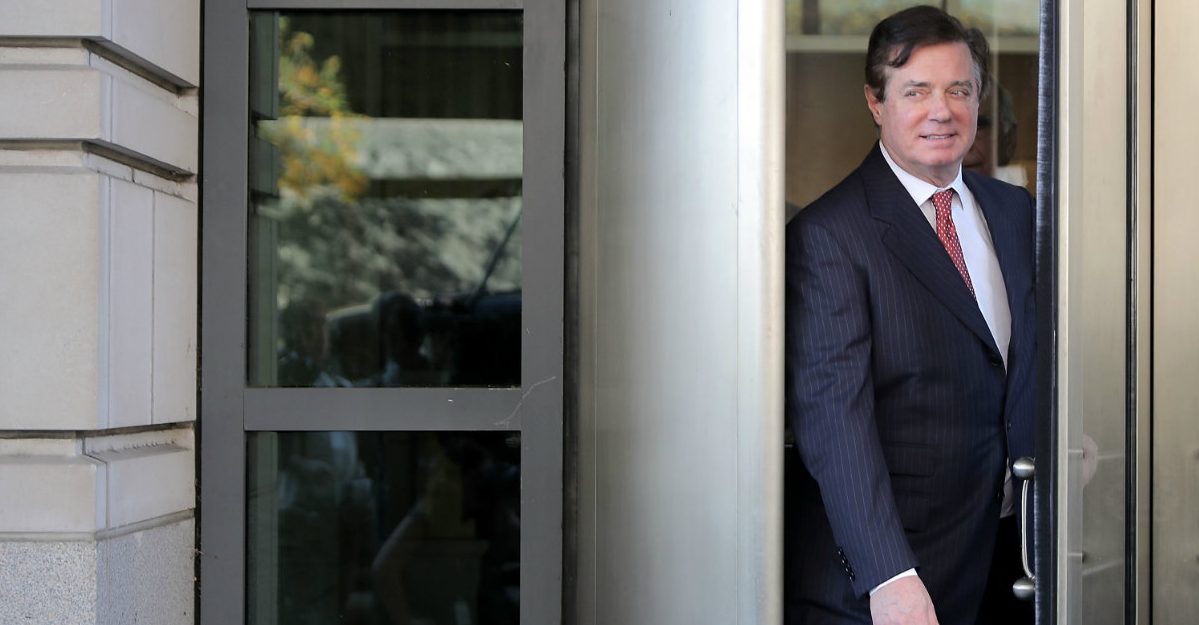 The rumblings got louder and louder, and now they've gone kaboom.
ABC News reported Thursday evening that former Trump campaign chairman Paul Manafort has reportedly agreed in principle to a "plea deal" with special counsel Robert Mueller that will ensure trial number two in Washington, D.C. never happens.
What you need to know: the details on this "deal" are expected to come out in court on Friday. The agreement was described as "tentative." What we still don't know: whether Manafort will cooperate with the special counsel.
In other words, there is a difference, as Law&Crime explained on Wednesday, between entering a guilty plea on all charges to avoid trial and cutting a deal to do the same. If Manafort is getting a deal, that means Mueller is getting something in return.
The sticking point on a deal has appeared to be Manafort's cooperation with the Mueller Probe, but this cooperation could also jeopardize Manafort's chance at being pardoned by President Donald Trump.
Another reason for Manafort to enter a plea — and the ABC News report reiterated this — is that Manafort would be spared exorbitant legal costs on a second trial that already appears likely to result in a guilty verdict, at least in part. Yet another reason would be to avoid the stress and emotional drain of being on national display, and dealing with all of the media exposure that goes with that.
The discussions between Team Manafort and Team Mueller reportedly went on for more than four hours on Thursday.
In August, Manafort was found guilty of 8 0f 18 bank and tax fraud counts against him in the Southern District of Virginia. Opening statements for trial number two are still scheduled (until we learn officially that there won't be a trial) for Sept. 24.
[Image via Chip Somodevilla/Getty Images]
Have a tip we should know? [email protected]