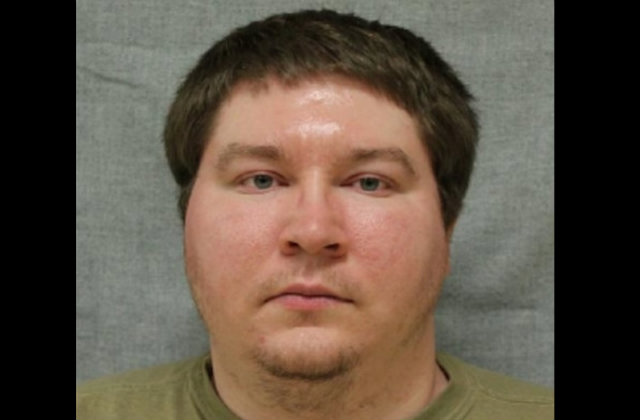 One of two attorneys for Brendan Dassey announced today that Dassey's legal team has filed to bring the convicted killer's case to the Supreme Court of the United States. Dassey and his uncle Steven Avery were convicted of the 2005 murder of freelance photographer Teresa Halbach. Their cases were later profiled in the hit Netflix film Making a Murderer.
BREAKING: #BrendanDassey has filed legal papers asking the U.S. Supreme Court to take his case. @sdrizin and I are joined by former U.S. Solicitor General Seth Waxman in representing Brendan. #MakingaMurderer https://t.co/00nekskAXb

— Laura Nirider (@LauraNirider) February 20, 2018
Attorney Laura Nirider made the announcement Tuesday afternoon via Twitter. Nirider and attorney Steve Drizin, working through the Center on Wrongful Convictions of Youth at Northwestern University's Pritzker School of Law, have been representing Brendan Dassey through the federal appeals process. They are now joined by former U.S. Solicitor General Seth Waxman, who served as solicitor general under President Bill Clinton in the late 1990s and early 2000s. Nirider and Drizin had previously announced they were seeking a lead attorney with substantial experience arguing before the Supreme Court to take the case forward. Nirider noted that Waxman and his associates were volunteering their time:
It speaks to the importance of #BrendanDassey's case, as well as the justness of his cause, that some of the country's top Supreme Court lawyers — former U.S. Solicitor General Seth Waxman & his colleagues — have donated their time pro bono to urge the Court to take the case.

— Laura Nirider (@LauraNirider) February 20, 2018
The filing comes nearly a month before a March 16th deadline for attorneys to file it.
Drizin, Dassey's co-counsel through the lower federal courts, said many attorneys were going to back up the Supreme Court team:
Next up. Some of the best and brightest lawyers in the country will be filing amicus briefs on behalf of individuals and organizations who believe a "profound injustice" has occurred in Brendan's case. #onlythebestforbrendan https://t.co/nvJpZysd6F

— Steven A Drizin (@SDrizin) February 20, 2018
In an en banc hearing, a full panel of judges on the 7th Circuit Court of Appeals ruled 4 to 3 that Dassey's confession to the Halbach murder was legally voluntary and, therefore, reliable enough to have served as grounds for his conviction. That December 8, 2017 decision is being appealed. A previous decision issued June 22, 2017 by the 7th Circuit ruled 2-4 that Dassey's conviction was not voluntary and, thus, was not reliable enough to support his conviction. Before that, a federal district magistrate judge ordered on August 12, 2016, that Dassey should be released from prison on the same grounds. Dassey has remained in prison while the appeals process moved along. He remains incarcerated pending the Supreme Court's decision as to whether or not to hear his case.
It is rare for the Supreme Court to accept a petition to take a case. Some analyses suggest only 2.8% of petitions are successful. That number factors in petitions filed without the help of an attorney. Statistics suggest the success rate for petitions filed by attorneys is close to 6%.
If the Supreme Court refuses to hear Dassey's case, his conviction will stand, and he will remain in prison in Wisconsin.
This piece began as a breaking news piece. It has been updated to include additional information received since the original time of publication.
[Image via the Wisconsin Department of Corrections]
Have a tip we should know? [email protected].com
Aaron Keller - Deputy Editor-in-Chief