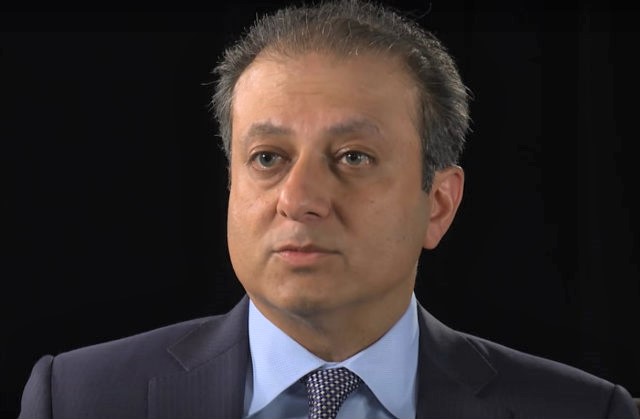 Preet Bharara was fired as U.S. Attorney for the Southern District of New York last weekend, prompting speculation over why the Obama administration holdover was let go. Now, sources tell ProPublica that Bharara was leading an investigation into Tom Price, President Donald Trump's new Secretary of Health and Human Services.
Democrats fought against Price's confirmation, even refusing to attend a hearing at one point, because they wanted further investigation into allegations for improper trading. Price fell under suspicion after it was learned that he purchased stock in a medical device company days before he introduced legislation that would benefit them.
A source close to the U.S. Attorney's Office told ProPublica that the office was investigating Price's stock transactions at the time Bharara was fired.
While a changing of the guard is normal when new Presidents take office, Bharara's dismissal was surprising because he had met with Trump and said that the President asked if he would stay on, and Bharara agreed. In an unexplained reversal, Trump later asked for Bharara's resignation, and when that didn't happen, Bharara was fired.
This is a developing story, and LawNewz.com will provide additional details as they become available.
[Image via WMHT screengrab]
Have a tip we should know? [email protected]