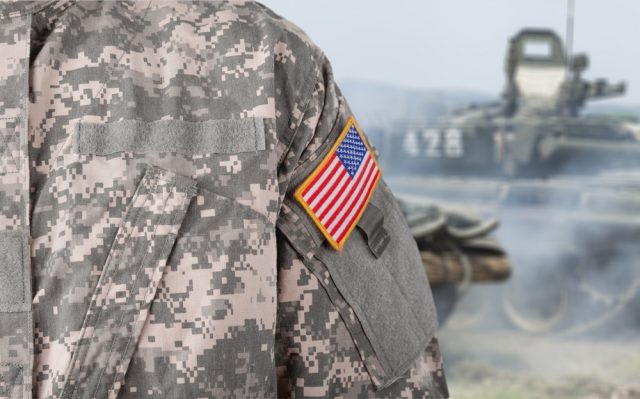 That didn't take long. Just one business day after Trump's ban on transgender service members was announced, the American Civil Liberties Union filed a lawsuit challenging the directive. The lawsuit, obtained by LawNewz.com, was filed on behalf of five current members of the military who are transgender.  The lawsuit claims that the Trump ban violates the Constitution by singling out "transgender individuals for unequal and discriminatory treatment." The lawsuit was filed in the United States District Court for the District of Maryland.
On Friday, Trump formalized his ban that he first tweeted about in July. In his memorandum, he instructed the Secretary of Defense to not move forward with an Obama-era plan to allow transgender service members to be recruited into the armed forces. The memo also instructed the Secretary of Defense  "to determine how to address transgender individuals currently serving based on military effectiveness and lethality, unitary cohesion, budgetary constraints, applicable law, and all factors that may be relevant." The memo also banned the use of military resources to fund sex-reassignment procedures.
"Each and every claim made by the President Trump to justify this ban can be easily debunked by the conclusions drawn from the Department of Defense's own review process. Allowing men and women who are transgender to serve openly and providing them with necessary health care does nothing to harm military readiness or unit cohesion," Josh Block, senior staff attorney with the ACLU said in a statement obtained by LawNewz.com "Men and women who are transgender with the courage and capacity to serve deserve more from their commander-in-chief."
The lawsuit points out that in 2016 the Department of Defense found that there was no justification for the military to ban transgender members from openly serving so long as they passed the same fitness requirements as everybody else.
"This review process carefully considered and rejected the notion that medical costs, military readiness, or other factors presented any reason to discriminate against transgender service members," the ACLU's statement reads.
This is a breaking story. LawNewz will update with more information. 
Have a tip we should know? [email protected]
Rachel Stockman - President / On Air Host