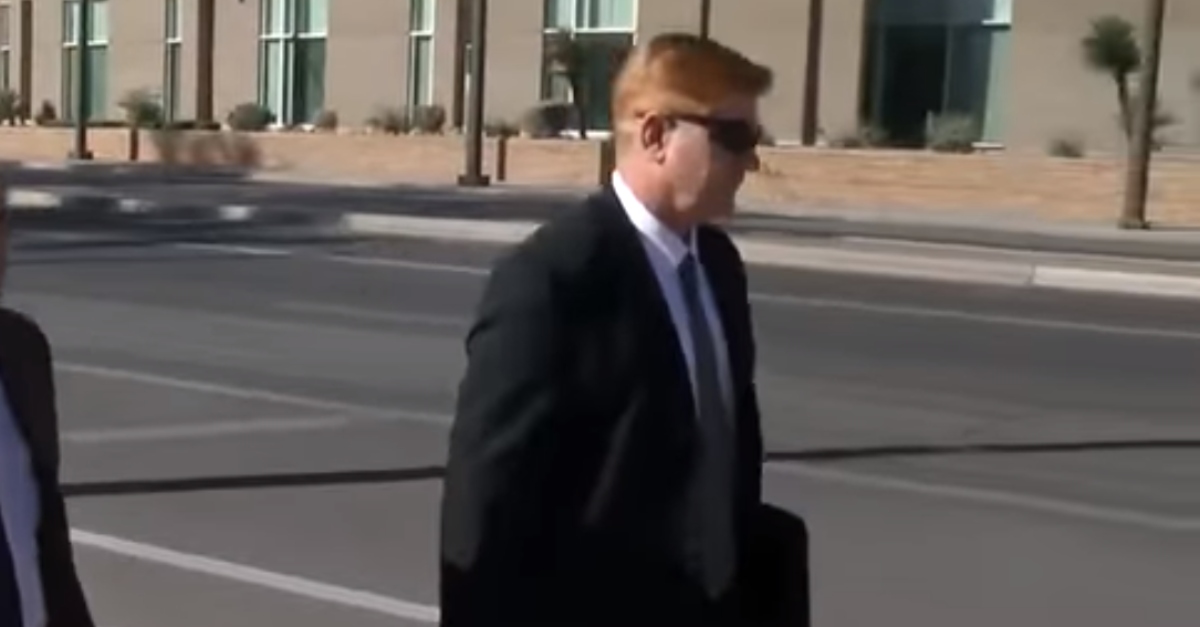 Lonnie Swartz, the U.S. Border Patrol Agent charged in the 2012 shooting death of Mexican teen Jose Antonio Elena Rodriguez, was acquitted of involuntary manslaughter on Wednesday in Arizona, according to the Arizona Daily Star. This was his second trial on the matter. Jurors previously found him not guilty of second-degree murder, but deadlocked on manslaughter.
Rodriguez was 16 years old.
"The jury did the right thing," defense lawyer Sean Chapman said according to the outlet. Swartz, who was placed on administrative leave, doesn't know whether he will return to Border Patrol, the attorney said.
Prosecutors said the defendant fired 16 shots through a border fence in 34 seconds from three spots, hitting the 16-year-old victim eight times in the back and two times in the head. The defense said he was just protecting himself from rock throwers on the other side.
Elena Rodriguez's mother is suing Swartz in Arizona federal court. The 9th Circuit Court of Appeals let the complaint proceed, but the defense wants the U.S. Supreme Court to hear the case. They ask justices to decide if the case law had been misapplied, and whether their client is entitled to qualified immunity since "there is no clearly established law applying the Fourth Amendment to protect a Mexican citizen with no significant connection to the United States, who is injured in Mexico by a federal agent's crossborder shooting?"
In response, attorneys for the Rodriguez's mother wrote that their client did in fact have close ties to the states (grandparents in Arizona); and the teen wasn't a danger to Swartz and others.
"In fact, Agent Swartz was behind the steel border fence, well above where J.A. was standing," they wrote.
Justices have yet to announce whether they'll hear the case.
[Image via KGUN9 screengrab]
Have a tip we should know? [email protected]