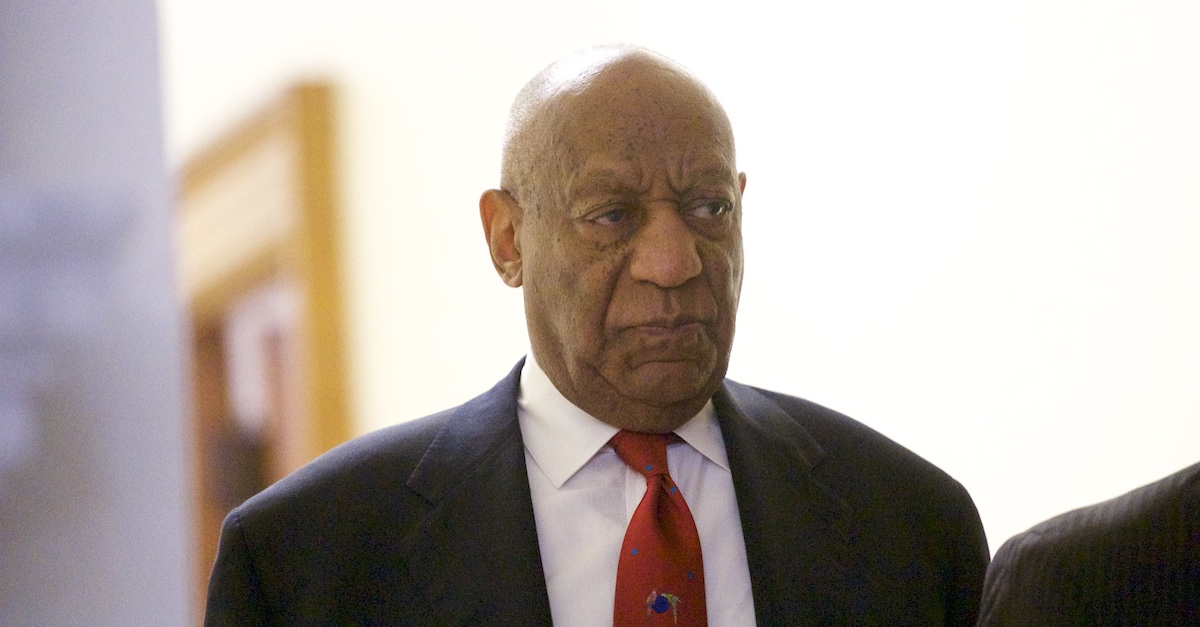 Convicted sex offender Bill Cosby is taking measures to ensure that he has the best chance possible of overturning his conviction on appeal with the hire of star attorney Peter Goldberger.
According to Law.com, Goldberger's speciality is appeal and post-conviction matters, and he's represented plenty of known individuals. One of Goldberger's most recent high-profile clients was rapper Meek Mill.
Goldberger once said of Mill, "We don't want him to be treated better, but we do want him to be treated the same as 1,500 other people whose similar cases have been granted." Goldberger helped Mill secure his release from prison.
Cosby sent attorneys Tom Mesereau and Kathleen Bliss packing in June, after he was convicted on three counts of aggravated indecent assault. Mesereau and Bliss raised eyebrows during that trial when they called Cosby accuser Andrea Constand a "pathological liar." They were replaced by Joseph P. Green. 
Goldberger joined Green on the case in a Monday filing. One connection of note is that Goldberger worked with former Cosby lawyer, Brian McMonagle, on the Meek Mill case. McMonagle was Cosby's lawyer during his first trial, which ended in mistrial.
Green has said that there are "complicated legislative and constitutional issues unique to Pennsylvania law" that must be resolved in advance of sentencing.
One of the things Green and Goldberger are bound to dispute is the classification of Cosby as a "sexually violent predator." Green forecasted this in early August, arguing that the Court "must declare the statute unconstitutional, and refuse to hold a hearing on the Commonwealth's request to deem Mr. Cosby a sexually violent predator."
Montgomery County District Attorney Kevin R. Steele had a different opinion on this:
Upon receiving the Sexual Offenders Assessment from the Sexual Offenders Assessment Board opining the defendant to be a Sexually Violent Predator, the Commonwealth, pursuant to 42 Pa. C.S.A. § 9799.24., respectfully requests The Court schedule a hearing to determine whether the Defendant is a Sexually Violent Predator.
As mentioned, Cosby's first sexual assault trial ended in mistrial because of a hung jury. The second trial began in March 29 of 2018 and ended just about one month later. Now he's looking to the future.
[Image via Mark Makela/Getty Images]
Have a tip we should know? [email protected]