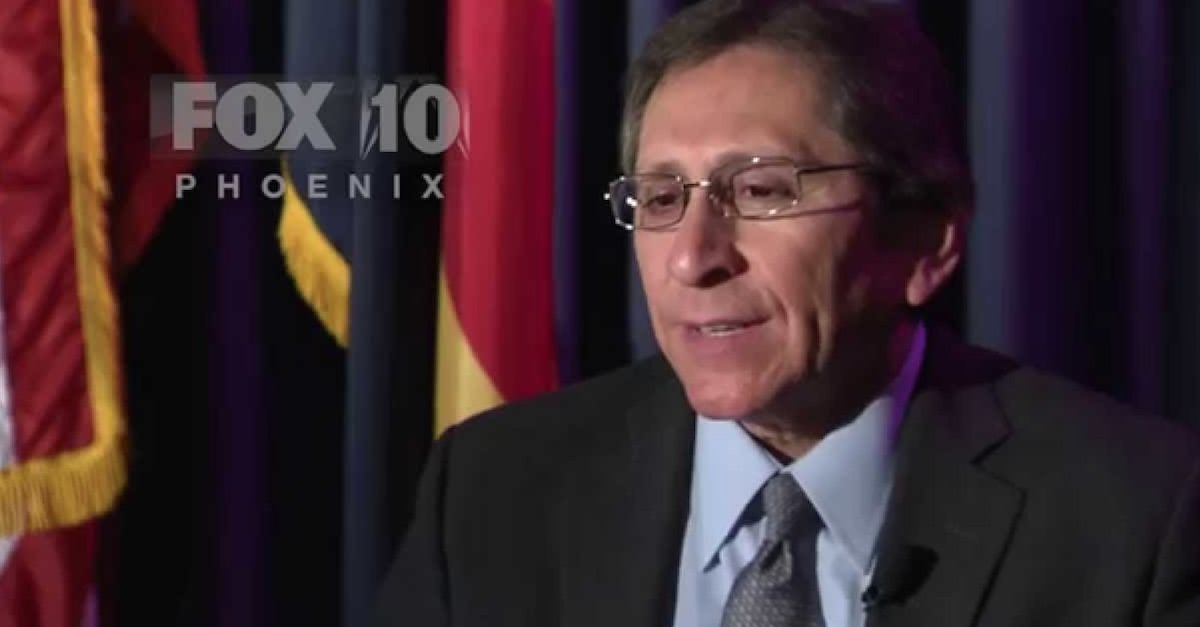 A complaint against Juan Martinez, the prosecutor in the high-profile Jodi Arias murder case, has been filed at the State Bar of Arizona. The complaint details an array of allegations related to a pattern of sexual harassment in the Maricopa County Attorney's Office, including: leaking a juror's identity to a trial blogger with whom he allegedly had an affair; inappropriate communications with another juror; and false statements at a deposition.
The complaint said that while the jury was deliberating in the retrial for the penalty phase of Arias' trial to determine whether she should get the death penalty or life in prison, there was one holdout juror preventing a unanimous decision. Martinez is accused of revealing the identity of this juror to trial blogger Jennifer Wood, with whom Martinez allegedly had an affair. Wood then gave a physical description of the juror to a reporter, who was able to deduce that person's identity, the complaint said.
The jury ended up deadlocked and Arias was sentenced to life in prison.
While this penalty phase retrial was going on, a second juror–who had already been dismissed–reached out to Martinez after getting his information from Wood. That juror allegedly sent Martinez sexual pictures of herself. He allegedly discussed other jurors with her, asking, "how do you think they're feeling" about the case. Martinez is said to have acknowledged that he was apprehensive about discussing the trial because, "I could get in trouble."
The complaint also alleged that when all of the above was brought up during a deposition Martinez provided false testimony about his communications with the juror, lied about his relationship with Wood and lied about whether he leaked information to her about a juror's identity.
The complaint then turned its attention to a multitude of alleged instances of inappropriate comments that Martinez is accused of making in the workplace.
Marla Knox was a court reporter during parts of the Arias trial. She claimed that Martinez would often stare at her in a way that made her uncomfortable, and "frequently, sometimes daily, commented on [her] skirts, shoes, and physical appearance." She said she "feared repercussion" if she reported this, the complaint said.
The complaint then went on to describe how Martinez allegedly engaged in "unwanted touching" of staff at his office, made sexual comments, as well as "persistent unwelcome invitations to go to lunch or on a date."
The office eventually issued a reprimand against him.
Martinez's attorney Don Wilson said the following about the allegations in a statement to Law&Crime:
Mr. Martinez looks forward to the opportunity to defend himself and be exonerated from this Bar charge. This will not deter him from continuing to do the fine work he has done for the citizens of Maricopa County.
Martinez Complaint by on Scribd
[Image via Fox 10 screengrab]
Have a tip we should know? [email protected]