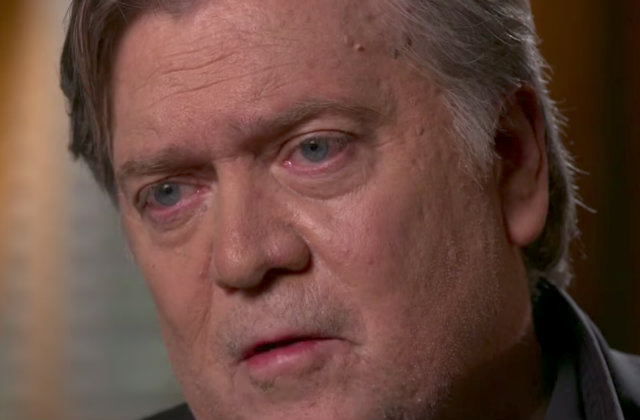 One of the most expensive elections this year has been the ongoing Alabama Senate special election. The GOP runoff saw two candidates, Roy Moore and interim senator Luther Strange, run head to head. Their differing sources of support — Moore's grassroots, rural base plus the backing of a few key billionaires, in contrast with the support Strange received from Senate Majority Leader Mitch McConnell (R-Ky.) — exemplified the widening rift within the Republican Party.
The Senate Leadership Fund, a super PAC with ties to McConnell, pumped nearly $2.1 million into supporting Strange and spent over $4.4 million on ads opposing Moore.
At the same time, other groups like the Proven Conservative PAC, the Solution Fund and Senate Conservatives Action altogether spent a little more than $1.1 million in support of Moore.
In the wake of Moore's win in September's runoff, Stephen Bannon, the president's former chief strategist and current executive chairman of Breitbart News, has said he intends to challenge every Republican incumbent other than Sen. Ted Cruz (R-Texas) in the 2018 midterm elections. Declaring "a season of war" on the GOP establishment, Bannon has made it his mission to oust McConnell from his role as Senate majority leader.
Bannon, who has connections to big donors as well as a large following on Breitbart (which received an average of 76 million views per month over the past six months), appears a formidable adversary for the GOP establishment.
Whether Bannon's perceived clout will translate to dollars for candidates he's openly supported may be another story.
In the Alabama primary, Bannon endorsed Moore, the controversial conservative judge, on August 28. By that date, around $130,000 in outside money had already been spent in support of Moore. The conservative outside groups Solution Fund and Conservative Majority PAC were responsible for about half of this.
Since Bannon's endorsement of Moore, outside groups have spent nearly $976,000 in his favor. How much of that is due to Bannon's influence is unclear.
However, the nonprofit Great America Alliance did spend over $100,000 in support of Moore after August 28. This group, which is tied to the Great America PAC Carey committee, a hybrid PAC/super PAC that also spent $25,000 in Moore's favor, is overseen by Bannon protégé Andy Surabian. According to the Washington Post, Surabian is now a senior advisor for Great America Alliance. He was installed as advisor by Bannon on September 6 — just a week before the nonprofit's first expenditure in support of Moore.
The group's support for Moore hasn't abated. Two weeks ago, the nonprofit came out with their first attack ad against Doug Jones, the Democratic candidate who will be running against Moore in December.
Another case in which an increase in independent expenditures followed Bannon's endorsement is in Wisconsin.
Just a couple weeks after the Republican runoff in Alabama, Bannon endorsed Kevin Nicholson, a businessman who will likely run for the GOP nomination for the Wisconsin Senate race. Before Bannon's endorsement, Nicholson was already getting some support from outside spenders.
The Americas PAC — a pro-Trump super PAC that spent approximately $349,000 against Hillary Clinton in 2016 — spent $223,000 for Nicholson in the month of September alone. Records show that Republican mega-donor Richard Uihlein donated $250,000 to the Americas PAC in September.
After Bannon's endorsement in October, the conservative Solutions for Wisconsin super PAC that's bankrolled by Uihlein spent an additional $209,000 in support of Nicholson. And last week, Restoration PAC, another super PAC that has received nearly all of its money from Solutions for Wisconsin, spent $637,000 to support Nicholson.
But in most cases, Bannon's support hasn't seemed to amount to much just yet.
Around the same time Bannon endorsed Nicholson, Bannon announced his support for Kelli Ward, a candidate running in the Republican primary for an Arizona Senate seat. Sen. Jeff Flake (R-Ariz.) became a target of President Trump after delivering scathing critiques of this administration. Flake, who would have run against Ward next year, revealed last week that he will not run for reelection.
Before Bannon's announcement on October 17, the Great America PAC spent $20,000 on her behalf. Since the date of his endorsement, however, there has been no outside spending in support of Ward.
In Montana, Bannon endorsed Montana State Auditor Matt Rosendale on October 19, while the Surabian-managed Great America Alliance expressed support for Rosendale a week earlier. Since Bannon's endorsement though, no super PAC or other outside spender has spent money on Rosendale's behalf.
Similarly, Bannon and the Great America Alliance endorsed Attorney General Patrick Morrisey for the West Virginia Senate race on September 28 and October 11, respectively. However, Morrisey has also not seen any ad support from outside spenders, only verbal expressions of support.
Written by Calin Brown from Open Secrets, and submitted to LawNewz.com. Open Secrets is a non-partisan nonprofit organization which tracks money in U.S. politics.
[Screengrab via CBSN]
Have a tip we should know? [email protected]