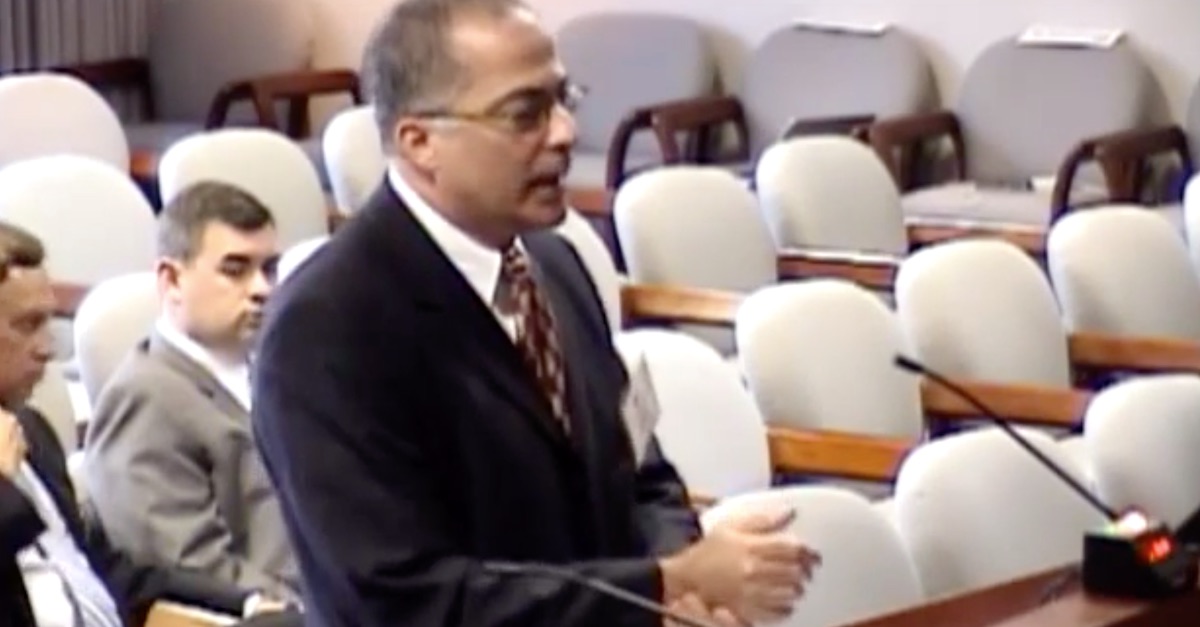 A lawyer in President Donald Trump's Department of Labor has resigned after being briefly suspended for representing a steel company against a workers union. Now-former Associate Deputy Labor Secretary Michael Avakian reportedly resigned without much ceremony on April 5.
We learned in March 2019 that Avakian was suspended for two weeks without pay last year after an ethics probe concluded that he had shown "bad judgment." Bloomberg Law reported on Monday that Avakian is officially out.
Avakian's representation of D5 Iron Works Inc. included an accusation that the union perpetrated a "violent attack" to seal a collective bargaining deal. Avakian mentioned to ethics officials that the lawsuit was still ongoing and he was advised to "wrap up" the litigation. Supposedly, Avakian didn't know what this meant.
It was determined that Avakian didn't do anything criminal, but had nonetheless displayed "bad judgement."
Per Bloomberg:
Avakian filed two motions on behalf of D5 Iron Works Inc. and participated in a pair of conference calls with the judge in the case after joining the department last April. He was suspended without pay for two weeks last year for exercising "bad judgment," a DOL spokeswoman previously told Bloomberg Law.

Labor Department officials determined that Avakian didn't use government resources for the case and didn't "knowingly" violate "a criminal statute or particular ethics rule," the department spokeswoman said. Instead, he misunderstood what ethics officials meant when they instructed Avakian to "wrap up" his work on the case.
Avakian's suspension was first reported in March 2019 and he is out of a job roughly one month later. He worked for the firm Wimberly & Lawson before joining embattled Labor Secretary Alexander Acosta's team.
[Image via Andrew Caballero-Reynolds/AFP/Getty Images]
Have a tip we should know? [email protected]