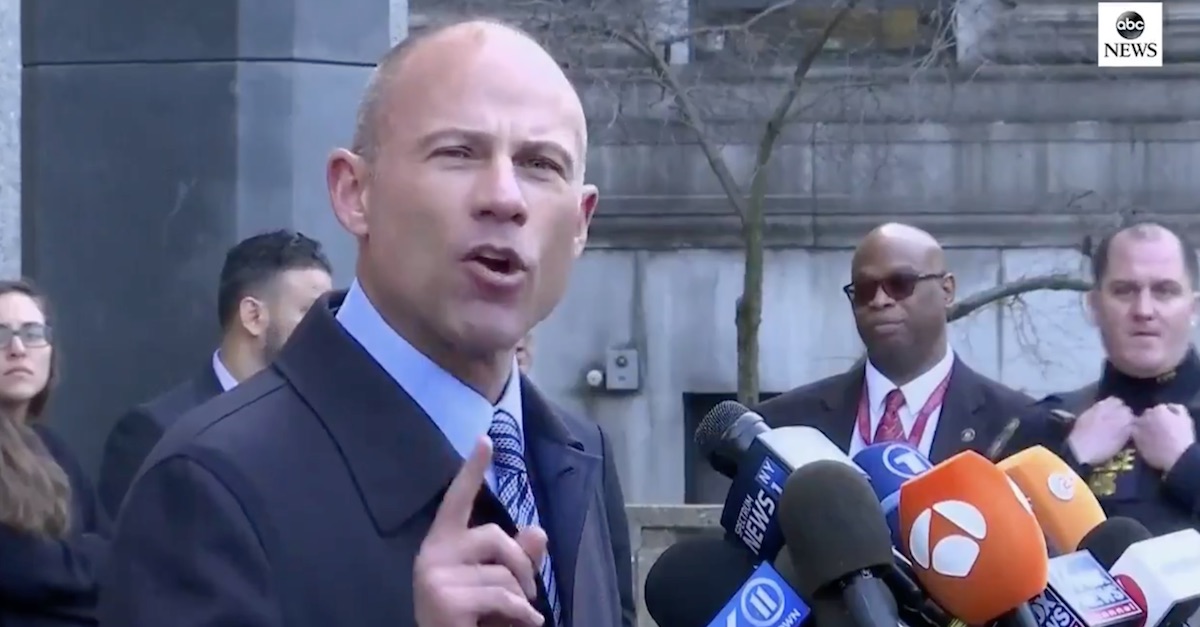 Stormy Daniels' attorney Michael Avenatti cited media sources and a high-ranking intelligence official Tuesday when he claimed that the Russian government is behind efforts to smear him, apparently about an alleged sexual "liaison with multiple women" in Moscow.
Avenatti said he's never even been to Russia.
"They were trying to claim that I too had taken a trip to Moscow. I've never been to Moscow in my life, I've never traveled to Russia in my life," he told the Daily Beast.
"They suggested that I had had a liaison with multiple women in Russia. I found that to be rather ironic," he said. Avenatti said that he believed this is happening because he is perceived as a threat.
"They're doing it because they see me as a threat, a considerable threat. If we weren't a threat, none of this would be happening," he said.
Where have we heard this before? It's almost like there was a certain dossier compiled by ex-MI6 agent Christopher Steele for Fusion GPS that contained salacious details about Donald Trump in Moscow involving prostitutes.
It was alleged, for instance that, Trump hired prostitutes to "perform a 'golden showers' show in front of him" and that Russian intelligence taped it.
The existence of the so-called Steele Dossier was revealed before the election. It's something that former FBI Director James Comey memorably discussed after his firing.
He said repeatedly that he thought it was "possible" Russians had compromising information about President Trump, though he also said "it's unlikely." He called Steele "a credible source, someone with a track record, someone who was a credible and respected member of an allied intelligence service during his career."
"And so it was important that we try to understand it, and see what could we verify, what could we rule in or rule out," he said.
It's also worth noting that Trump's longtime attorney Michael Cohen was mentioned in the infamous dossier. In particular, there were allegations that Cohen went to Prague to meet with Kremlin officials in Aug. 2016.
Cohen said he's never even been there.
"This is completely and utterly false," he said at the time. "Absurd. I've never been to Prague."
[Image via ABC News screengrab]
Have a tip we should know? [email protected]