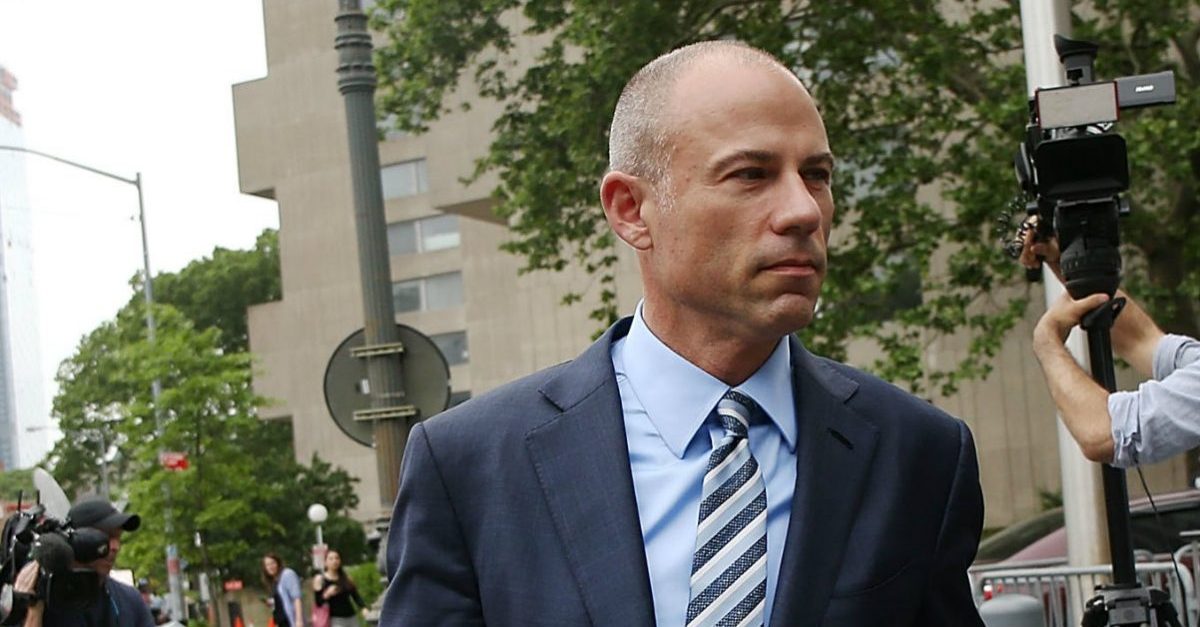 Michael Avenatti has shared a letter on Twitter evidently sent by the Republican National Committee (RNC) to the Los Angeles County Sheriff's Department for a records request. Avenatti suggested that the domestic violence allegation made against him is politically-motivated.
On the heels of his Wednesday arrest on suspicion of felony domestic violence in Los Angeles, Stormy Daniels' attorney has issued a series of denials.
"I want to thank the hard-working men and women of the LAPD for their professionalism and their work today. They had no option in light of the allegations," he said. "I have never struck a woman. I never will strike a woman." Two of his exes backed that claim.
Police confirmed that Avenatti was booked; they also confirmed to the Associated Press that the alleged victim had visible injuries. The details of the arrest report, however, have not yet been made public. Nor has the identity of the woman involved been identified.
Avenatti has also suggested that he was framed for a crime he didn't commit, just as special counsel Robert Mueller was recently.
Now Avenatti has shared a letter sent by RNC Deputy Research Director Scott Parker to the LA Records Custodian. The letter sought more information on the circumstances leading to Avenatti's high-profile arrest — plus a mugshot.
"As if there was a doubt politics was involved, there can now be none. And once again, to be clear, I HAVE NOT been charged with anything regardless of what the RNC may be wishing for," Avenatti tweeted.
Here is what the letter said:
Dear Records Custodian,

On November 14, 2018, Michael Avenatti was arrested and charged with felony domestic violence. The Washington Post has ranked Michael Avenatti among the top 15 Democratic presidential candidates.

In accordance with the California Public Records Act, I am requesting to obtain copies of the following public records:

Any and all records that mention, reference, or relate to the arrest, booking, or charging of Michael Avenatti that occurred on November 14.

To clarify, the scope of this request includes, but is not limited to:

Any and all audio recordings of the 911 emergency calls, or any other type of phone calls placed, that mention, reference, or relate to Michael Avenatti.

Any and all police reports, felony DV reports, intake reports, toxicology reports, statements by witnesses, statements by the perpetrator, correspondence and any other information related to the arrest, booking, or charging of Michael Avenatti.

Any and all photos of Michael Avenatti, including pictures commonly known "as mugshots." Please note, a 2003 opinion by California's Attorney General concluded that "mugshots may be furnished to members of the general public" and that "furnishing a mugshot to a member of the general public, including the news media, would not violate the arrested person's constitutional right of privacy."

Any and all "body cam" or "dash cam" video or audio records that mention, feature or relate to Michael Avenatti.

The timeframe of this request is from November 14, 2018, through the date upon which this request is received.

If there are any fees for searching or copying these records, please inform me if the cost will exceed $25. However, I would also like to request a waiver of all fees in that the disclosure of the requested information is in the public interest. This information is not being sought for commercial purposes.

The California Public Records act requires a response time of ten (10) business days. If access to the records I am requesting will take longer than this amount of time, please contact me with the information about when I might expect copies or the ability to inspect the requested records.

If you deny any or all of this request, please cite each specific exemption you feel justifies the refusal to release the information and notify me of the appeal procedures available to me under the law. Please release all reasonably segregable material.

In the interest of assisting your agency to meet the stringent document production requirements of the California Public Records Act, the RNC is willing to accept any responsive records in an electronic format. Further, if necessary, the RNC is willing to consider a "rolling production of records.
Scott Parker has already responded to Avenatti's tweet about the letter.
"Avenatti is still denying he's been charged with anything … even after the LAPD publicly confirmed he has. #Basta," he tweeted. "Michael Avenatti, a former oppo researcher, is making the nonsensical claim that a public records request is proof of an RNC conspiracy."
California's government website could explain the charges (or not) situation:

Law&Crime can confirm that a court date has been set for Dec. 5.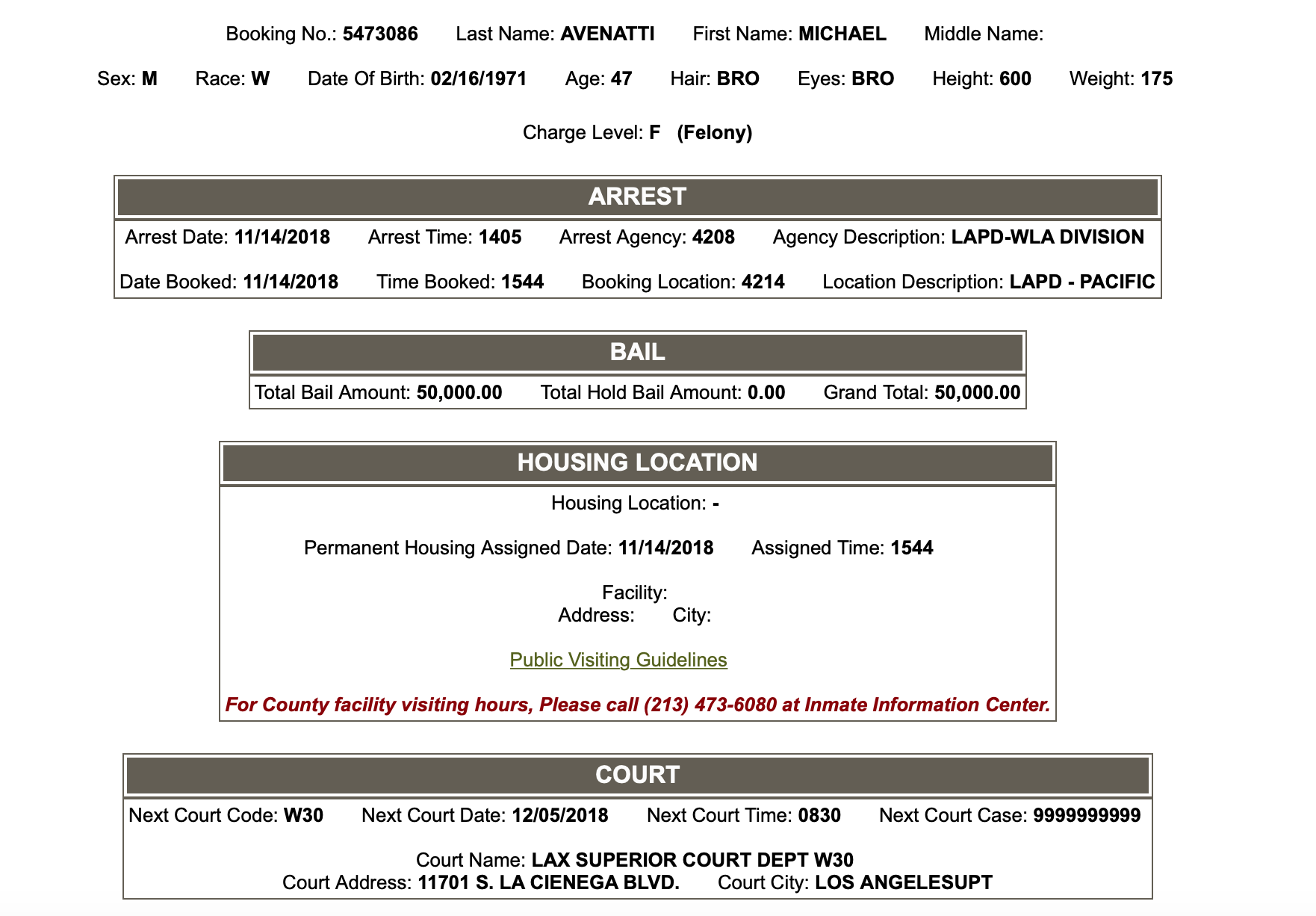 [Image via Spencer Platt/Getty Images]
Have a tip we should know? [email protected]