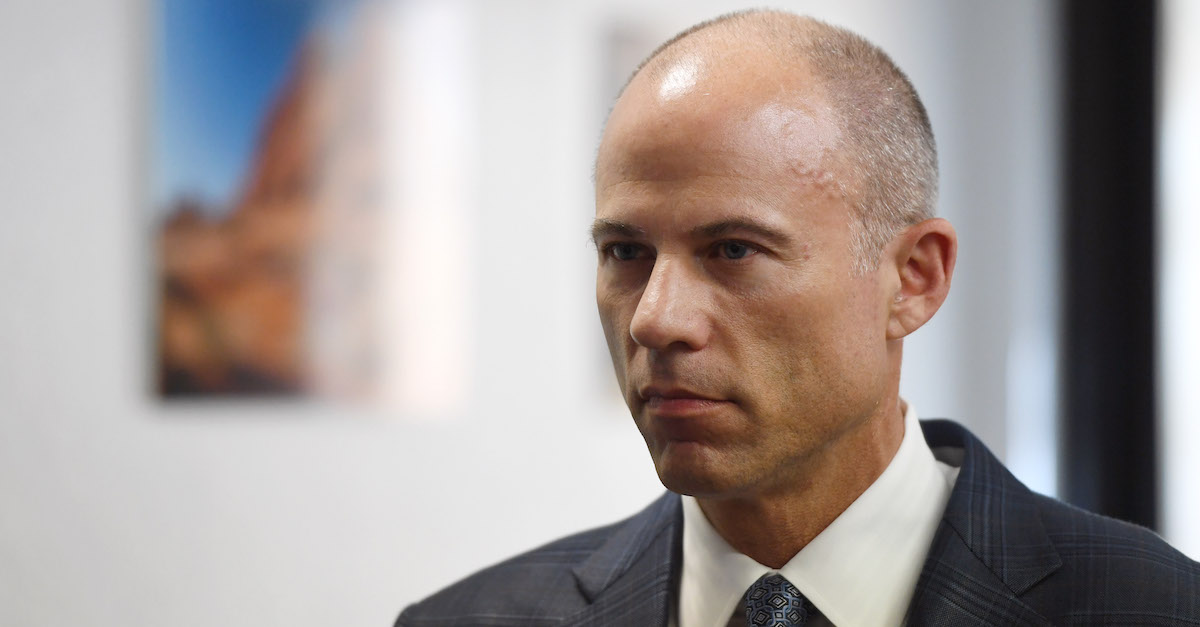 Attorney Michael Avenatti is no longer in financial control of his old law firm, as part of an agreement with a former partner who accused him hiding funds from the court. That same partner Jason Frank, had previously sued Avenatti, settled for millions, only to have to sue to collect the money when Avenatti didn't pay up on time.
Back when Frank was first taking action against Avenatti and his Eagan Avenatti law firm, the firm declared bankruptcy, which Avenatti used as an excuse to avoid a deposition and arbitration. Now, Frank is accusing the firm of using that time to hide their cash.
"This includes brazen acts of bankruptcy fraud," Frank's lawyer said in a court filing that accused the firm of hiding millions from creditors like Frank.
Records indicated that Avenatti used some of the money for his own luxurious lifestyle. This included $3,640 for a payment on a Ferrari, $21,000 for a company of his that owns a Honda jet, $150,000 for the Global Baristas coffee company that had its own woes, and $232,875 for his auto racing team HTP Motorsport, the Los Angeles Times reported.
These expenses were not listed in reports Avenatti signed under oath and submitted to the bankruptcy court on behalf of the firm.
Avenatti reportedly agreed to turn over control of the firm and its assets to a court-appointed receiver, in exchange for Frank withdrawing his bankruptcy fraud allegations. Despite this, however, he is not admitting any wrongdoing.
"Every dollar has been properly accounted for and reported as required and as previously set forth in numerous accountings," he told the Times. "This is much to-do about nothing."
When asked for further comment, Avenatti told Law&Crime, "This is a big nothing – it is my old firm. We haven't been operating under this firm primarily for over a year."
Avenatti currently operates through the Avenatti & Associates firm, although he still operates an Eagan Avenatti email account. In October 2018, Eagan Avenatti was evicted from California office space for failure to pay rent. At the time, Avenatti said that he had "no responsibility for anything related to the lease."
When asked how that statement is consistent with him apparently still having financial control over the firm (at least until he turns it over to the court appointee), Avenatti simply told Law&Crime that "my prior statements were accurate."
[Image via Image via Ethan Miller/Getty Images]
Have a tip we should know? [email protected]