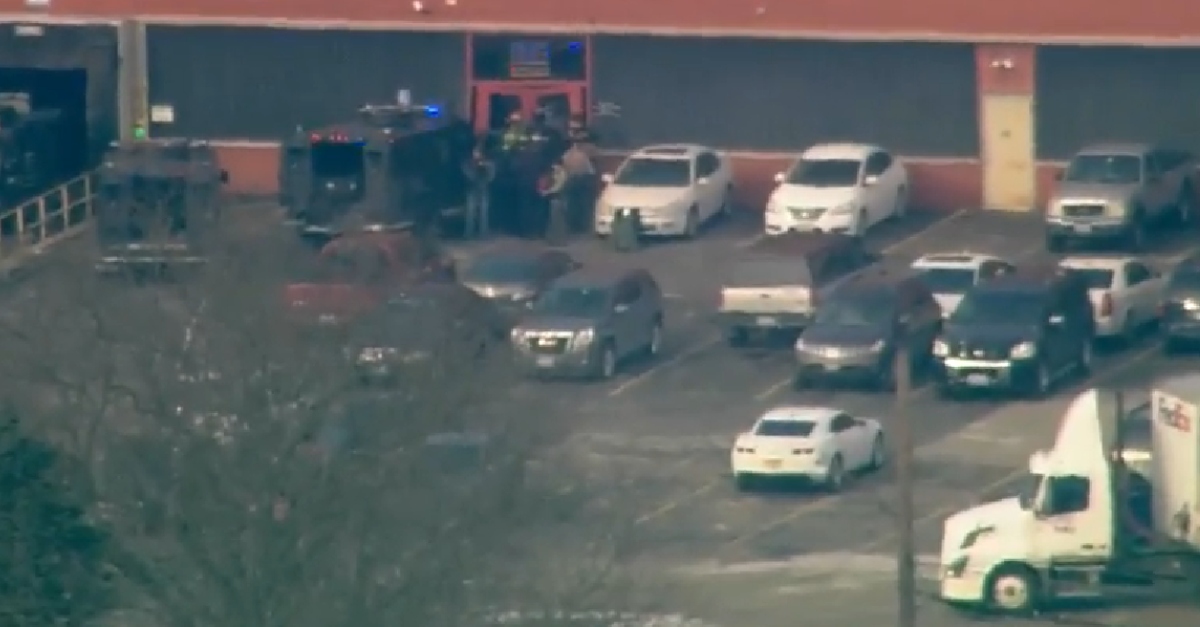 Police on Friday evening identified the Aurora, Illinois shooter as Gary Martin, 45. Police Chief Kristen Ziman said in a press conference that investigators believe he was an employee of the Henry Pratt Company, the manufacturing facility where the incident happened.
JUST IN: Suspect in Aurora, Illinois shooting killed by police, Aurora police chief says; motive is currently unknown. https://t.co/9malMZmwdU pic.twitter.com/XgaaAORL2v

— ABC News (@ABC) February 15, 2019
MORE: 2 Officers entered the building immediately and were shot and then three other officers were shot responding to the 'active shooter' incident. https://t.co/glXxB7ceuS

— Tom Winter (@Tom_Winter) February 15, 2019
Ziman said that officers responded to the scene. Authorities made contact with the armed suspect. A gunfight ensued. Martin was killed. The motive remains under investigation. Five people are dead, said Ziman. Next-of-kin notification is ongoing.
"We offer our sincere condolences," she said.
John Probst, an employee at the company, told ABC hours before the press conference that the shooter was a co-worker who had been there for about 15 years. He said the man ran down an aisle, wielding a pistol with a laser sight. Asked about a possible motive, Probst suggested that the suspect was about to be "let go."
Probst said he and others escaped from the facility during the shooting. They escaped into a residence and the homeowner, a stranger, let them in. He said he was unaware of any comments made by the shooter.
Five cops were shot in the incident, said Ziman. All were taken to hospitals. A sixth is being treated for a knee injury. Each officer is alive.
"Thank you for your selfless act," said Ziman. "Thank you for running toward gunfire."
Editor's Note: This article was updated with additional information after publication.
[Screengrab via ABC]
Have a tip we should know? [email protected]