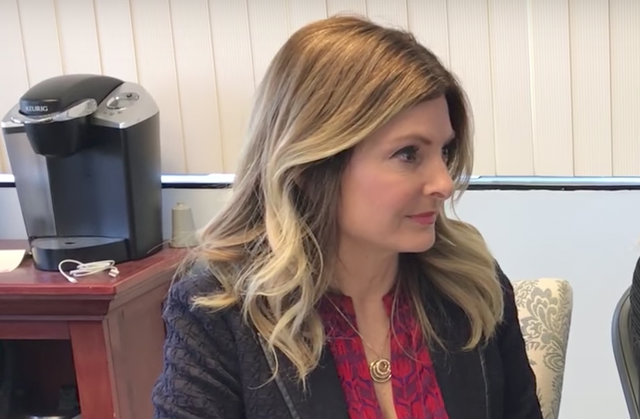 Fox News is being investigated for sexual harassment and retaliation claims, said a lawyer on Monday.
BREAKING: I've just learned NY SDHR is investigating our complaint of harassment and discrimination at Fox News. https://t.co/1hQy7QcR9W

— Lisa Bloom (@LisaBloom) June 19, 2017
Attorney Lisa Bloom issued a complaint with the New York State Division of Human Rights back on April 11.
"Over the last thirteen years, dozens of women have reported egregious sexual harassment and retaliation at Fox News, with new claims constantly coming to light," she wrote. "As is outlined below, the company frequently pays women to remain silent and leave the company while perpetrators and enablers keep their jobs."
She said the company frightened others to keep quiet, and smeared people's reputations. Victims were driven out of Fox News, and even the television industry, the complaint said.
LawNewz.com has reached out to Fox News for comment, but they have yet to respond.
This is another chapter in the network's long-running problem with sexual harassment claims. Former host Gretchen Carlson's lawsuit, claiming she was sexually harassed by late CEO Roger Ailes, ultimately leading to his departure from the network amidst and investigation.
Co-President Bill Shine resigned after criticism of how he allegedly contributed to the culture.
Bloom has been in the thick of this for a while. She represents Dr. Wendy Walsh, who says former host Bill O'Reilly rescinded a promise to get her a job with the network after she rebuffed an invite to his hotel room.
O'Reilly is no longer with the network after a bombshell New York Times report discovered that he and the company shelled out $13 million in settlements to several women who accused him of sexual harassment. In the wake of this, Bloom called Fox News "the Bill Cosby of corporate America."
The company and the alleged harassers have denied all allegations of wrongdoing. Said O'Reilly after the NYT story broke out:
Just like other prominent and controversial people, I'm vulnerable to lawsuits from individuals who want me to pay them to avoid negative publicity. In my more than 20 years at Fox News Channel, no one has ever filed a complaint about me with the Human Resources Department, even on the anonymous hotline.
[Screengrab via Lisa Bloom]
Have a tip we should know? [email protected]