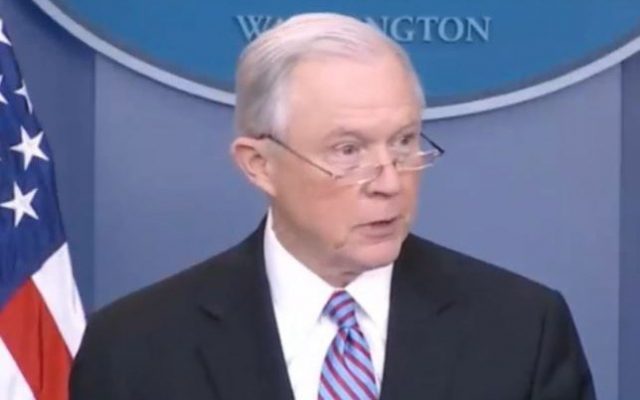 Attorney General Jeff Sessions plans to rescind a policy that allowed legalized marijuana to thrive without federal intervention.
Two people with direct knowledge of the Session's intent spoke anonymously to the Associated Press about the decision, before an announcement of the policy change is expected on Thursday.
The change is intended to give U.S. attorneys in states where marijuana is legal the choice to either enforce federal marijuana laws or not.
Sessions has a history of condemnation for marijuana sale and use, stating in a February 2017 speech to the National Association of Attorneys General that he is "dubious" of marijuana and unsure if the nation will be better if its sale is normalized. Attorney General Sessions has also compared marijuana to heroin, and attributed it to spikes in crime.
This expected change in policy comes just after California began selling legalized recreational marijuana on the first of this year. So far 29 states have adopted some form of legal marijuana laws. Sessions' decision is a shift from the policy of President Barack Obama's administration, ushered in an by an Aug. 2013 memo by then Deputy Attorney General James M. Cole, that claims the federal government would not interfere in state and local enforcement of legalized marijuana as long as they didn't interfere with federal enforcement policies.
The change could potentially lead to some confusion about the legality of growing or using marijuana in the states where recreational use is legal.
[Image via screengrab]
Have a tip we should know? [email protected]