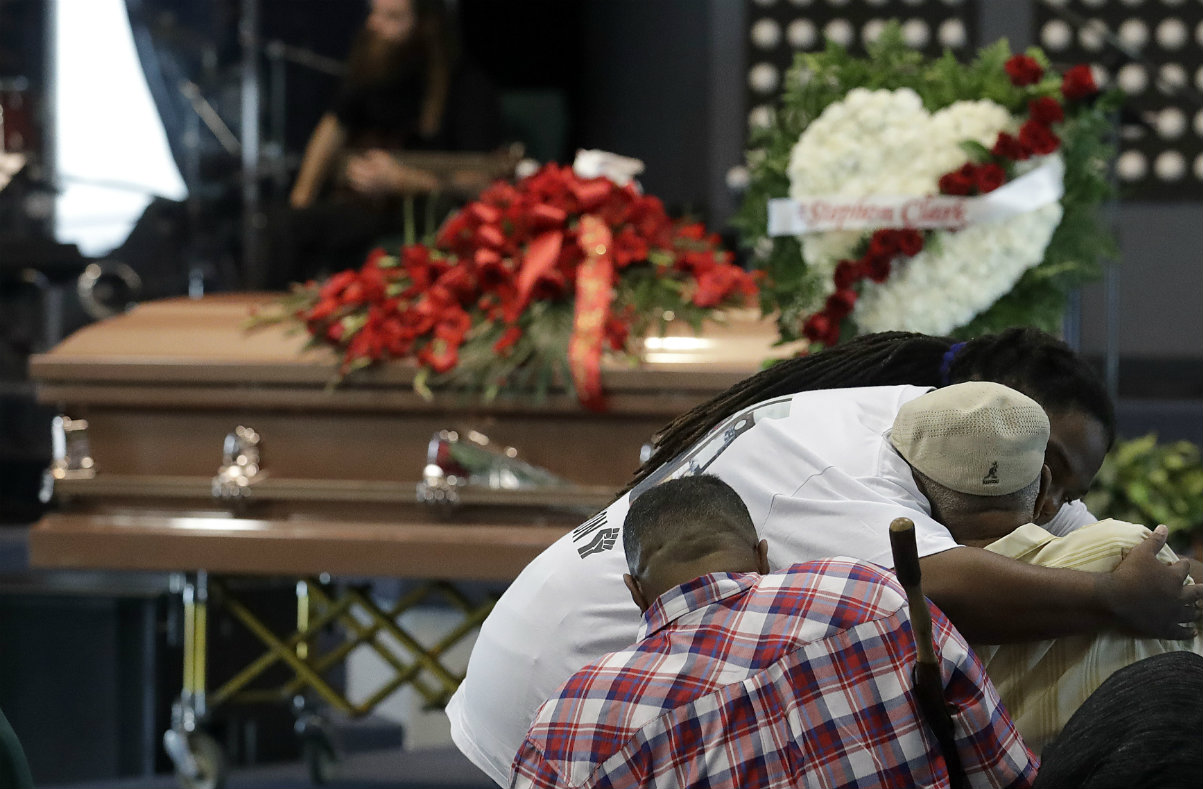 Police in Sacramento, California, say Stephon Clark appeared to be a threat when officers shot and killed him, but an attorney for his family says a new autopsy punctures the official narrative. At least eight bullets struck Clark: four entered the lower part of his back, two in the neck, one under an armpit, and one in the leg, said the report by private medical examiner Bennet Omalu, who was commissioned by the lawyer. (One of the neck wounds was from the side.)
"These findings from the independent autopsy contradict the police narrative that we've been told," said Benjamin Crump, the Clark family's attorney, in a statement obtained by The New York Times. "This independent autopsy affirms that Stephon was not a threat to police and was slain in another senseless police killing under increasingly questionable circumstances."
Cops shot and killed Clark, who was unarmed, on March 18 in his grandmother's backyard. Officers were responding to a report of a suspect breaking car windows. Officers opened fire at Clark, believing he was armed with a gun. He wasn't. It was a cell phone. The state attorney general and Sacramento Police Department are investigating the incident.
Crump said that Omalu's report shows that there's no way Clark was approaching cops in a threatening way. The Sacramento County Coroner's Office, who also performed an autopsy on the victim, has not released their results, and did not immediately respond to a request for comment from Law&Crime.
And yes, if Omalu's name sounds familiar, it's because it is. He became famous after identifying the brain condition CTE–his work on that started after a 2002 autopsy on the late pro-Bowler Mike Webster. Last December, he left his job as chief medical examiner for San Joaquin County after claiming a sheriff interfered in autopsies.
The death of Clark, who was black, sparked protests in the city.
[Image of Clark's funeral via Jeff Chiu-Pool/Getty Images]
Have a tip we should know? [email protected]