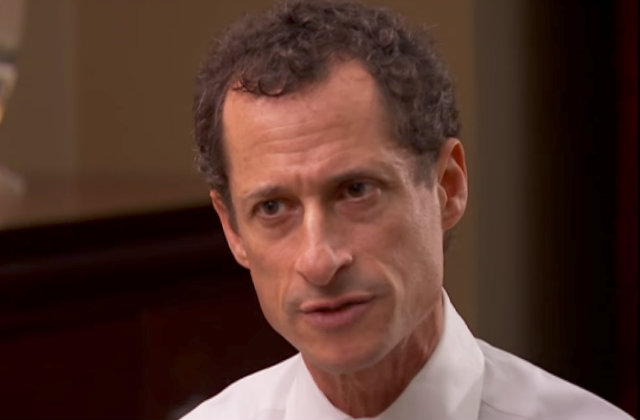 Disgraced former Democratic congressman Anthony Weiner must register as a sex offender as part of a plea deal announced Friday.
The ex-politician and former New York City mayoral candidate copped to one count of transferring obscene material to a minor. Prosecutors say he sent sexts to a 15-year-old girl.
JUST IN: Anthony Weiner pleads guilty to transferring obscene material to minor; released on bail pending sentencing https://t.co/KrNCtBIFFX pic.twitter.com/iFgI0ppPOK

— ABC News (@ABC) May 19, 2017
"We work every day in the FBI and law enforcement to stop aduls from preying on vulnerable children," FBI Assistant Director in Charge William F. Sweeney Jr. said in a statement. "Our partnership with the NYPD cannot be stressed enough in this case, and we would like to thank the Special Victims Unit for all the work and effort they put into this investigation."
Weiner served as a Congressman in New York's 9th District (part of Brooklyn) until another scandal involving a sexual image sank his career. Then he came back for an attempted run at leading the city as mayor, and was sunk in part by another scandal. This plea deal stems from an incident first reported in September by the Daily Mail.
Weiner's latest scandal may have changed the future of the world. The feds were investigating the incident, and discovered emails apparently linked to Weiner's wife, Huma Abedin, right hand woman to Democratic presidential candidate Hillary Clinton. Then-FBI Director James Comey told Congress in late October he was reopening the probe into Clinton's apparent mishandling of work-related emails as Secretary of State, but later said the messages changed nothing. Clinton attributed her loss in the 2016 election to Comey's last minute disclosure.
Have a tip we should know? [email protected]