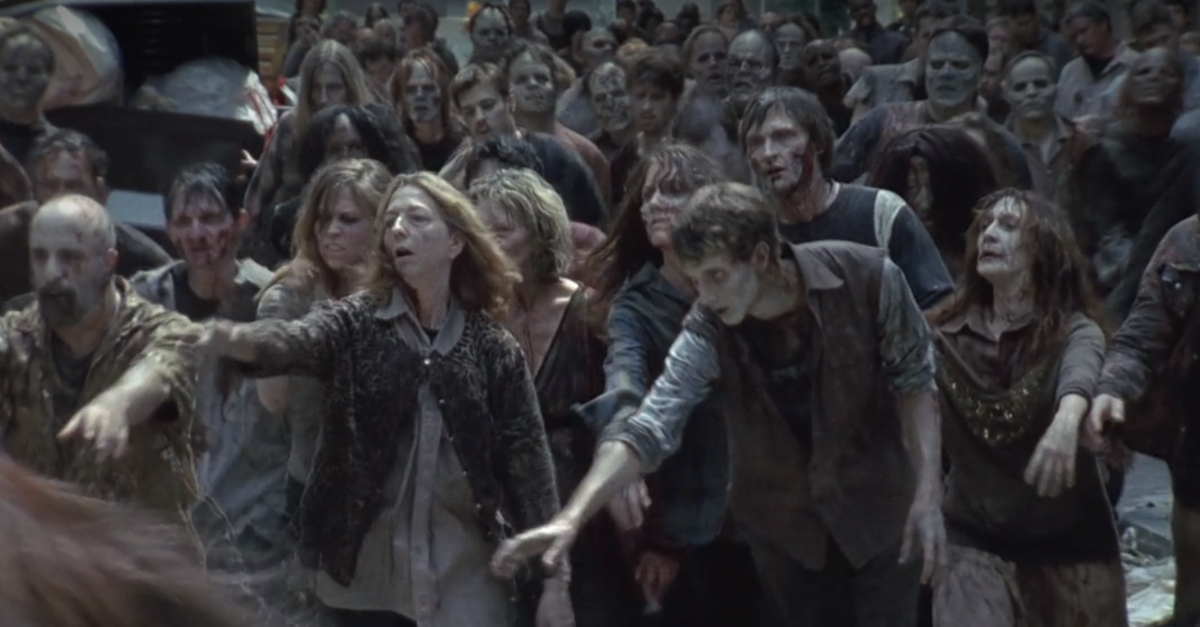 An attorney for AMC has declared "victory" after a New York State judge sent a lawsuit filed by former Walking Dead show-runner Frank Darabont to trial.
"We are very pleased with today's decision," AMC lawyer Orin Snyder said in a statement obtained by Law&Crime. "It is a victory. The judge denied plaintiffs' motion for summary judgment outright on the fundamental issue in the case. The judge also awarded summary judgment to AMC on four of plaintiffs' claims, throwing them out completely. We now look forward to trial where we are confident we will prevail."
Darabont served as the first show-runner for the hit show, but was kicked off after a tumultuous period.
"Did A cam have an epileptic seizure?" he allegedly wrote in an email. "This footage exhibits no instinct AT ALL … Utterly demented and unusable shit. That operator is no longer allowed to touch his zoom, since he doesn't know how to use it. I want you to tell him I said so."
Darabont sued for $280 million. He alleged the company used self-serving accounting to stiff him on pay.
AMC's attorneys had actually been pushing to get this case in front of a jury.
"This lawsuit is nothing but a money grab by CAA and the greedy Hollywood lawyers who feed off talent and are the driving force behind this suit," Snyder said. "These plaintiffs have been paid millions and millions of dollars on The Walking Dead, which AMC turned into a hit after taking a risk on a show that no other network wanted. Now the same sophisticated Hollywood lawyers and agents who negotiated plaintiffs' deal want to re-write the contract many years later to extract even more money. A jury will see right through this scheme. We appreciate the judge's careful and thorough review of the arguments and look forward to victory at trial."
An attorney for plaintiffs Darabont and the Creative Artists Agency also spun the court's decisions to their advantage.
"We are pleased that the Court denied AMC's motion for summary judgment as to every key claim in Plaintiffs' case," said lawyer Dale Kinsella said in a statement obtained by The Hollywood Reporter. "We look forward to proceeding to trial on Plaintiffs' claims, which now exceed a quarter billion dollars."
Darabont Decision by on Scribd
[Screengrab via AMC]
Have a tip we should know? [email protected]