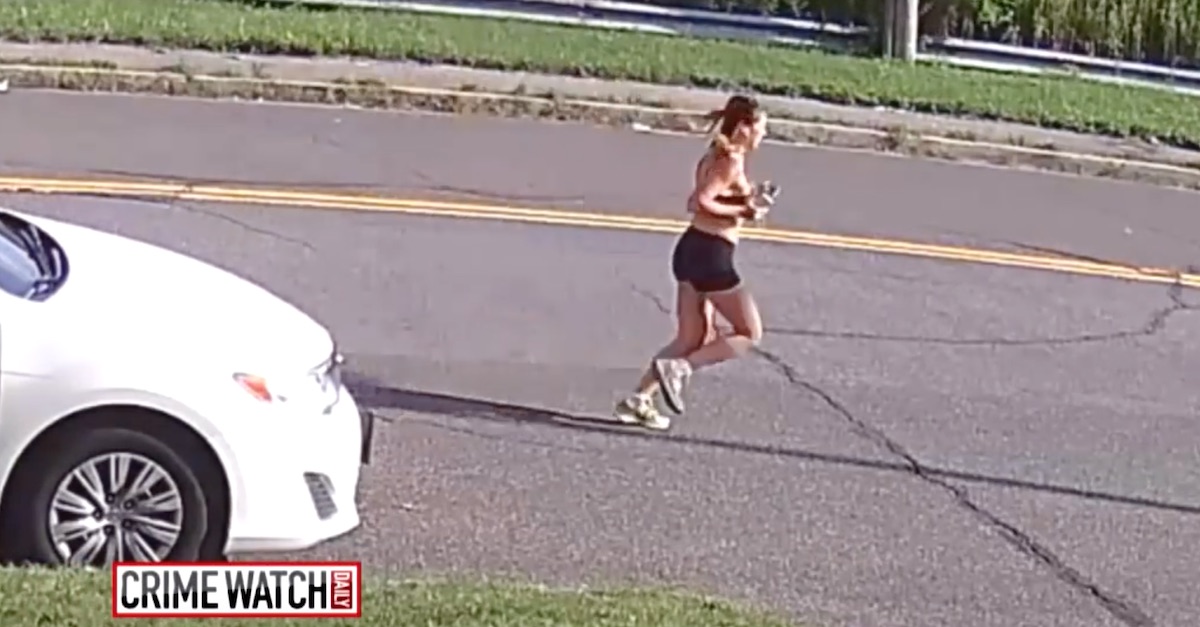 The trial of Chanel Lewis in the murder and sexual assault of Karina Vetrano ended in a hung jury on Tuesday, shocking the courtroom. We're now getting a better sense of what some jurors might have been thinking during deliberations.
"I don't want to say it's just on the prosecution," an unnamed alternate juror told the New York Daily News on Wednesday. "Also, the defense had some reasons why as well [to result in a not guilty verdict]. Yes, I thought there was reasonable doubt."
She didn't participate in the actual deliberation. The jurors who did couldn't reach a unanimous decision.
"According to their note, they were hopelessly deadlocked," defense lawyer Robert Moeller said, according to The New York Times. "So what's another day going to do?"
A retrial is set for January 22.
Vetrano, 30, was found dead in early August 2016, after she went out for a jog at a park in Queens, New York. Her father, Philip Vetrano, said that he worried about her because she didn't return home, went out to search for her, and discovered her dead. Authorities said she died from being strangled, and said she was sexually assaulted.
The murder went unsolved for months. Then came February 2017. Police arrested Lewis. They credited DNA discovered under the victim's fingernails in helping them identify the alleged culprit.
During closing arguments on Monday, Assistant District Attorney Brad Leventhal  told jurors that evidence showed the defendant punched, sexually assaulted, and strangled Vetrano. The prosecutor said Lewis was motivated by "anger and sexual frustration." After being approached by cops for his DNA, the defendant allegedly searched about "Miranda rights" and a "sacrament of penance."
Video viewed by jurors depicted Lewis confessing to the crime. He told a detective that he hit her and "was mad at her."
His defense, however, argued that the environment was coercive, and their client was put in a windowless room alone for two hours, wasn't given a phone call, and was placed in a cell.
As for the DNA found at the scene, Moeller suggested Monday that Lewis and Vetrano may have separately touched the same surface. He said the victim's father contaminated the scene by cradling the victim.
"At that point, the crime scene became corrupt," Moeller said, according to the New York Post. "You can't blame Mr. Vetrano."
Moeller tried to undermine the confession video by saying that the prosecutors showed no evidence that Lewis knew anything about the case that "wasn't widely circulated." His client only told them what investigators wanted to hear, he said.
[Screengrab via Crime Watch Daily]
Have a tip we should know? [email protected]