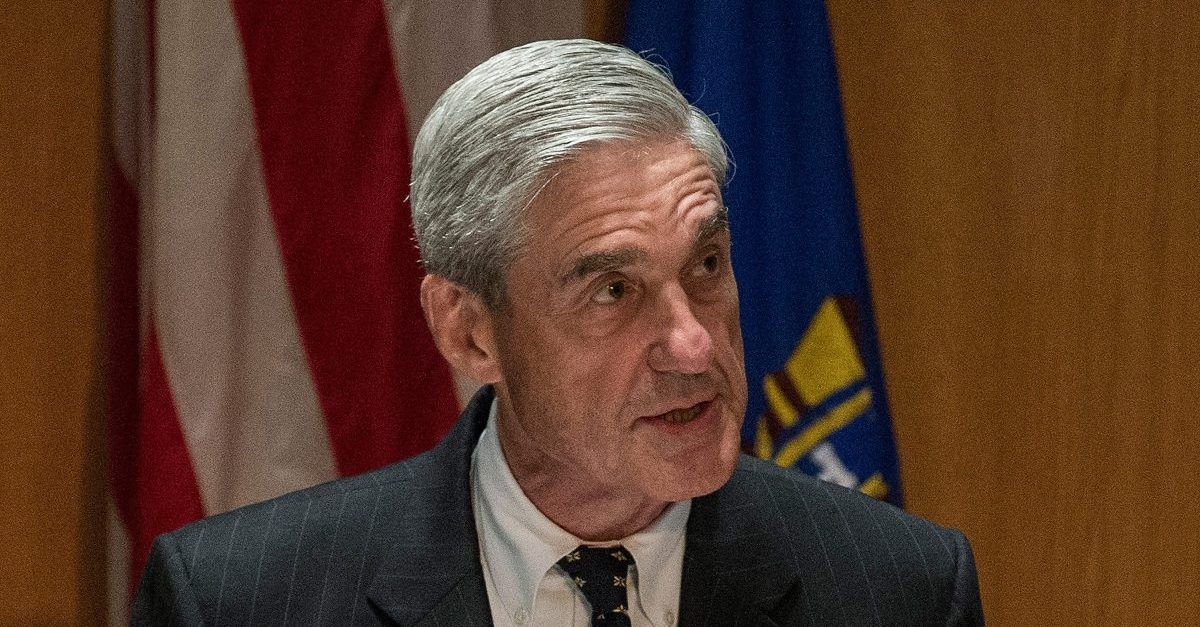 Concord Management and Consulting, one of the companies that Special Counsel Robert Mueller charged for allegedly carrying out an elaborate scheme to interfere with U.S. elections, responded on Monday with a motion to dismiss the indictment against them.
Interestingly enough, they use an approach similar to what former Trump campaign manager Paul Manafort unsuccessfully used against Mueller in his own case. They claim that Mueller never truly had the authority to indict them in the first place.
Like Manafort, they argue that their case doesn't fit the bill of possible ties between the Trump campaign and the Russian government's efforts to interfere with the 2016 election. They claim that the indictment doesn't allege that they're part of the Russian government, nor does it accuse them of coordinating with the Trump campaign.
In a footnote, Concord recognized that the August 2017 memo from Rosenstein to Mueller could have theoretically authorized Mueller to look into them, but it "remains largely secret and appears to be an after-the-fact justification to bolster an unlawful appointment order." Continuing that line of thinking, they state that they should get to take a look at the memo:
And if the Special Counsel does rely on the Memorandum to support his jurisdiction here, Concord, consistent with its due process rights, should be permitted to view it and contest the Special Counsel's assertion.
In Manafort's case, Mueller ended up releasing a redacted version of the memo that revealed portions that related to the former Trump campaign manager. If history repeats itself, we may learn more of what the memo says.
Also like Manafort, Concord is arguing the that charges against them are improper because Mueller's very appointment was improper,. While Manafort claimed that the Manafort's Appointment Order was too broad, however, Concord Management is claiming that the Constitution itself prohibited Deputy Attorney General Rod Rosenstein from appointing him under any circumstances.
To support that, they argue that the special counsel regulations under which Mueller was appointed are themselves invalid. As a result, they claim, "the Deputy Attorney General's appointment order does not and cannot act as a proxy for an unconstitutional delegation of the Federal Government's prosecutorial powers."
They assert that Mueller wasn't appointed by the president or by someone who had Congressional authorization, and therefore was in violation of the Appointments Clause of the Constitution. The 1999 Special Counsel regulations, in fact, were presented to Congress in testimony by then-Attorney General Janet Reno and Deputy AG Eric Holder.
[Image via Andrew Burton/Getty Images]
Have a tip we should know? [email protected]